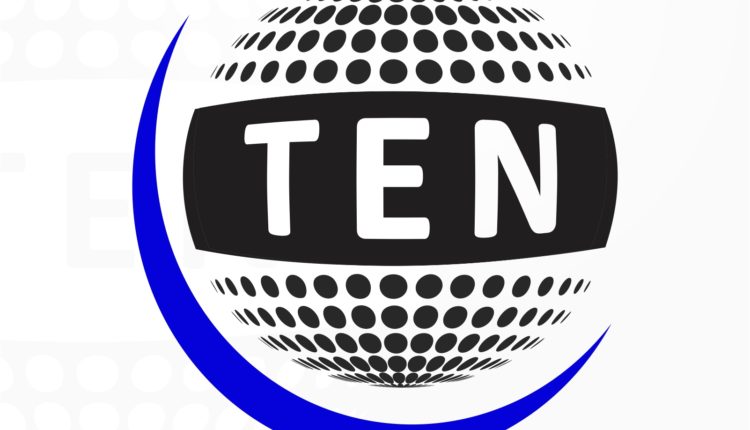 Best of India Inc. and Bollywood come together for Brand Vision Summit 2017-18
Mumbai 30th January 2018:The world's eyes were set on NexBrand's Brand Summit, at swanky ITC Grand Maratha Hotel. India's crème de la crème across various sectors were being honoured on NexBrand's prestigious stage, which has fast become one of India's most coveted. The glittering night honoured those who are powering India's growth to a global superpower. Brand Vision Summit's magnanimous third edition was inaugurated by guest of honour Mr. Prakash Mehta he is honourable state cabinet minister housing department.
NexBrand's Brand Vision Summit was founded in 2015 with the vision to honour India's highest achievers across the spectrum, from Corporate and Entertainment to Literature, Philanthropy and Sports. Past recipients of the honour include names like Niranjan Hiranandani, Sonam Kapoor, Sonakshi Sinha, Sunidhi Chauhan, RandeepHooda, Kiran Mazumdar– Shaw amongst many other renowned names. Each of the recipients have etched their unique imprint on the history of the profession they have passionately pursued. This year too, recipients included illustrious names that have brought immense dignity to their work.
Said Ms. Chandrika Maheshwari, Founder, "Our vision is to honour achievers who are helping India rewrite milestones in the fields of business, arts, literary, philanthropy etc. A nation is built on these cornerstones and our honorees tonight have been doing a great job of giving India a robust foundation. It's a matter of pride and honour to share the room with them, as we all raise a toast to their collective passion and work!"
Mr. SauravDasgupta, Co-Founder said, "Our 3i model, that evaluates the impact people and businesses make on societies and economies, is based on best practices followed by leading foundations across the world. All our honorees fared exceptionally on these parameters and are rewriting the rules of the game. Our team has worked relentlessly to make this a glorious edition, and we are indebted to everyone who is here tonight to support us!"
The honorees were chosen based on Brand Vision's incisive 3i model, which evaluates on the basis of how companies and individuals Impact, Innovate and Inspire the society. The unique model avoids the usual jury-based model's discrepancies that are often marred with various predispositions.
Mr. RaghupatiSinghania – Chairman and Managing Director – JK Tyres is delighted with the recognition. He said, "It's always an honour to be in the same room as India's very best. The Brand Vision Summit has, in the past, felicitated many heroes so it is very humbling to be receiving this title tonight. JK Tyres is built by amazing people who have made it an Extraordinaire brand that it is today and on behalf of JkTyres , I thank NexBrands for this honour!"
Mr. Rana Kapoor – MD and CEO, Yes Bank added, "Yes Bank was founded on the principles of transparency in banking. We are grateful to Brand Vision Summit to recognize our efforts in the field, and to put us together with some other companies that we greatly admire. We accept it with pride and responsibility to take the baton forward and march with India into the next phase of economic prosperity!"
The recipients were all present to receive their trophies in person. Setting the red carpet ablaze were popular faces from the world of arts Shilpa Shetty, Arjun Rampal, Esha Gupta, Vaani Kapoor, SwaraBhasker, Masaba Gupta, Madhur Bhandarkar, Sunil Grover, RohiniIyer and PrernaaAroraa. The dazzling night concluded with celebratory cocktails and dinner, where the recipients exchanged notes and laughter. Until next year, this is sure to be a night to remember!
List of Honorees (Brands & Individual recipients)
RaghupatiSinghania – JK Tyre and Industries
Prestige Constructions
Kamdhenu Limited
Bosch & Siemens
TTK Prestige
Nidhi Dua, Marks andSpencers
GoDaddy
Bajaj Allianz General Insurance Company
Canon
Devlina Chakravarty, Artemis Hospitals
Rajhans Group
Modi Lens Mall
PriyankSukhija, Resterauteur
Coldex
VIBGYOR Group of Schools
Poorvika Mobiles
SearchTrade
Zuvius Life Sciences
Alcove Realty
Indus Business Academy
DishiSomani
Kutchina (BEPL)
Yes Bank
Superton Electronics
Central Park
Bluemount RO
Sakarni Wall Putty
CK Israni Group
Only Vimal (Reliance Textile Industries)
Cona Electricals
Elica PB India
Lebua Hotels and Resorts
Finolex Industries
Tata AIA
Presidency University
Zebronics
Allen Institutes
Salarpuria Sattva
Heera Group
JanaJal
Hairline International
Hielo Beverages
Neerus
Teleperformance
VRL Logistics
Bright Outdoor
Entertainment Design Company
Nakshatra World
Murli Krishna Pharma Pvt. Ltd.
Incredible India
Amit Burman, Dabur
Prernaa Arora, KriArj Entertainment
RohiniIyer, Raindrops Media
Shilpa Shetty, Actor
Arjun Rampal, Actor
Esha Gupta, Actor
Vaani Kapoor, Actor
SwaraBhasker(Actor)
Srishti Kaur(Miss Teen Universe 2018)
Prernaa Arora(Producer)
Madhur Bhandarkar, Film-maker