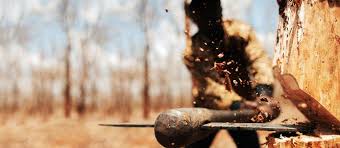 Trees cut for hoardings, case filed against DND administration
Saurabh Kumar
1/2/2018           Saurabh Kumar
A case has been registered against the DND Flyway management for illegally cutting several trees to improve the visibility of hoardings along the road.
The district forest department conducted an inspection after an activist filed a complaint through the portal of integrated grievance redress system (IGRS), regarding large scale cutting. The operator's reply was not satisfactory following which a complaint was filed under sections 4 and 10 of Uttar Pradesh Protection of Trees in Rural and Hill Areas Act, 1976.
The forest department had sent a range officer who initially filed a fake report claiming that there was no pruning. However, further investigations revealed that there was cutting and the official was suspended. The second inspection found that around 46 trees along the road were illegally cutted to improve hoardings' visibility.
Divisional forest officer H V Girish said the department had received a complaint from environmental activist Vikrant Tongad. The forest department sent a team headed by Dadri range officer D K Goyal for spot inspection. However, Goyal filed a report in November 2017, saying he conducted an inspection and found there was no cutting of trees.
"We have told residents in the neighboring residential societies to get permission from the forest department in case of cutting of trees, as per the law," Goyal's report said. The forest department forwarded this report to the UP Government
However, Tongad said he was not satisfied with Goyal's report as there is no residential society along the DND Flyway. "I filed another complaint against this report. The official had filed its report without personal inspection of the spot," Tongad said. The forest department initiated an inquiry which revealed that there was actually cutting of some trees and Goyal had filed a false report. Goyal was later suspended.
The department sent another team headed by beat officer Nidhi Bharadwaj to conduct a fresh inspection. On January 12, the inspection team found that the DND Flyway operator had illegally trimmed several trees to adjust visibility of the hoardings at several locations.
"The inspection team found a total of 46 trees – Neem, Peepal, Pilkhan, Arjun – were trimmed. This is a violation of the Uttar Pradesh Protection of Trees in Rural and Hill Areas Act, 1976," Bharadwaj said in a complaint copy.
Now a so cause notice had been issued to DND administration but when not get any satisfactory explanation from their side a case had been filled against them in sector 20 police station .