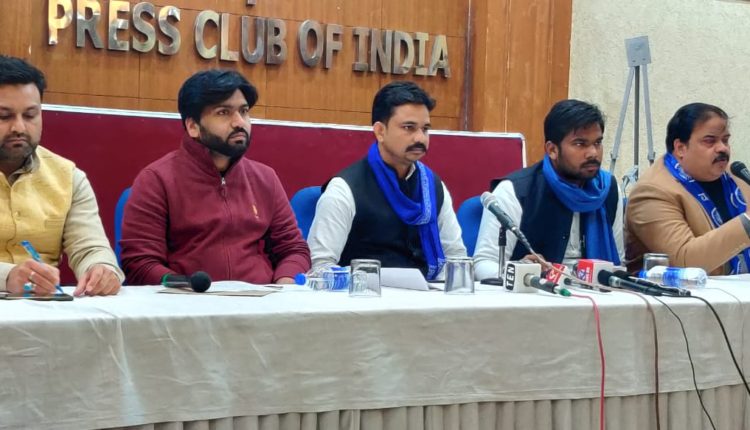 New Delhi (06/01/2020): Chandrasekhar Azad's physical condition is not very good and according to the report of his doctor, he is in a need to be released on bail so that he can protect his life by going through necessary medical facility.
In a press conference organized by the Bhim Army, the national president of the organization, Vinaratna Singh, said that the position of Chief Chandrashekhar Azad is deteriorating day by day.
Chandrasekhar's doctor Harjit Singh Bhatti referring to the report released by AIIMS, said that his physical condition was deteriorating day by day and he need regular medic.
He also said that Delhi Police wants to stop Chandrasekhar Azad from active political influence by implicating him in false cases because Amit Shah is scared of Azad.
These delegates from Bhim Army also raised several questions regarding what happened in Jawaharlal Nehru University, the last day.