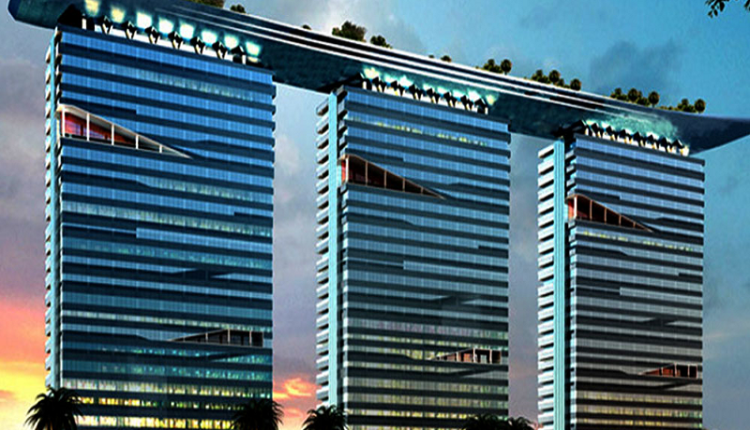 Bhutani Infra to invest Rs 5,000 crore on ongoing and future projects in Noida, Greater Noida
24th September, Noida : Bhutani Infra, one of the leading real estate companies in the Delhi NCR region, will invest Rs 5,000 crore over the next three (3) years on the development of its ongoing and future projects in Noida and Greater Noida.
The company, which mainly focuses on commercial real estate, plans to deliver nearly 16 million sq ft area over the next couple of years.  
Bhutani Infra is developing three marquee projects Bhutani Alphathum, Bhutani Grandthum and Bhutani Cyberthum.
Elaborating on the company plans, Ashish Bhutani, CEO, Bhutani Infra said, "The Covid-19 pandemic has affected every industry including the real estate. However, there has been no impact on the Grade A office market in Noida and Greater Noida. Infact, the demand has increased in these two cities because of cost advantage compared to Gurugram market. Being a leading commercial real estate developer in these two markets, we are well positioned to cater to this rising demand".
He said the company is bullish on the office market of Noida and Greater Noida, and therefore is aggressively completing the ongoing projects. "We are also looking to expand our presence and plan to diversify into luxury retail as well as high-end residential segment."
To achieve its goal, the Company plans to hire 4,000 additional workforce consisting of skilled, semi-skilled and labourers. This will include market professionals and civil engineers in significant numbers
Located at Sector 90, Noida Bhutani Alphathum is a landmark commercial project, which offers around 35 lakh sq ft of office spaces and a shopping mall spread across 7 lakh sq ft. The project also offers 500 studio apartments.
The Group is also developing Bhutani Grandthum, which is primarily a high street retail destination. Spread in an area of 23 acres, it offers close to 6,00,000 Sq ft for high street retail. The project is designed with a unique concept like – Mirage Dubai, Ice Lounge, Gandola Ride, Yatch Club. The project is coming up at Greater Noida West. 
Bhutani Cyberthum is another project, which is being developed at a rapid pace. It is spread across 27 acre and is located in Sector 140, thus enjoys excellent connectivity via Noida like Noida-Greater Noida Expressway, Dadri Road. It offers retail shop and office space in varied sizes.