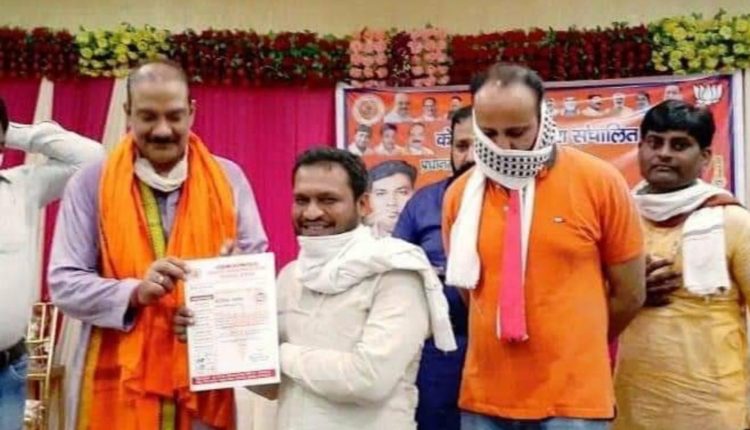 BJP Bulandshahr chief courts controversy after giving certificate to man accused of killing police inspector
Ten News Network
Bharatiya Janata Party office bearers from Bulandshahr came under fire on Saturday after a picture of its district president went viral along with an accused of 2018 Bulandshahr violence in which UP police inspector Subodh Singh was killed.
In the picture, BJP district president Sisodia was capatured handing a certificate to accused Shikhar Agarwal.
Sisodia however denied having any knowledge about Agarwal and said that he was just the chief guest at an event and the certificate wasn't of the party.
"I only got to know today that he is an accused in the case. It was an event by some businessman of the city and I had only gone there. I don't know what the certificate was about," he said.
As can be seen in the picture, Shikhar Agarwal was accused number 6 in the killing of inspector Subodh Kumar Singh.
According to local reports, he was also arrested and later released on bail.