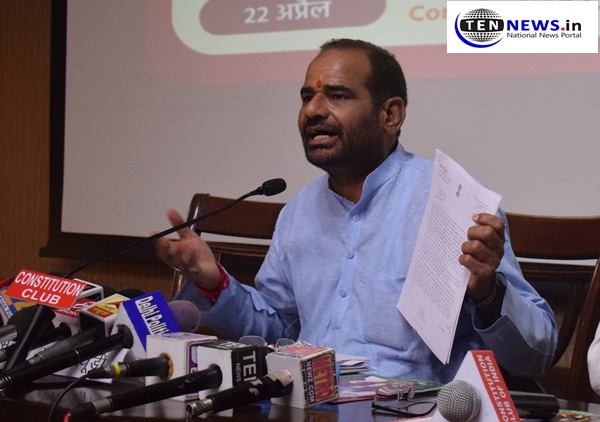 BJP MP Ramesh Bidhuri responds to his Report Card presented by AAP
VISHAL MALHOTRA- JITENDER PAL - TEN NEWS
New Delhi : (22/04/2019) Today, BJP MP Ramesh Bidhuri responded to the report card presented by AAP's Gopal Rai in which Rai stated that South Delhi has seen no development done by central government.
Bidhuri said, "Bestowed with the responsibility of development of South Delhi Lok Sabha Collstituency I have undertaken several developmental works out of which some may be termed as historical. Some prominent works are like 400/220 KV power grid at Tughiakabad, shooting Range with the approximate cost of Rs.31100 Crore to avoid the then prevailing electricity shortage of 3-4 hours in my constituency."
"Also, construction of country's first rugby ground at Maidan Garhi on 3.25 Acre of land allotted by DDA is under progress", he added.
He also said that in the past 5 years, we have got 48 Bighas of land in Bhati Kalan allotted to University of Delhi from the Lieutenant Governor for construction of college.
Bidhuri also shared that almost Rs 90,000 cr was spent for Delhi-Mumbai Expressway which is under construction and will soon let travellers to cover Delhi to Mumbai distance easily.