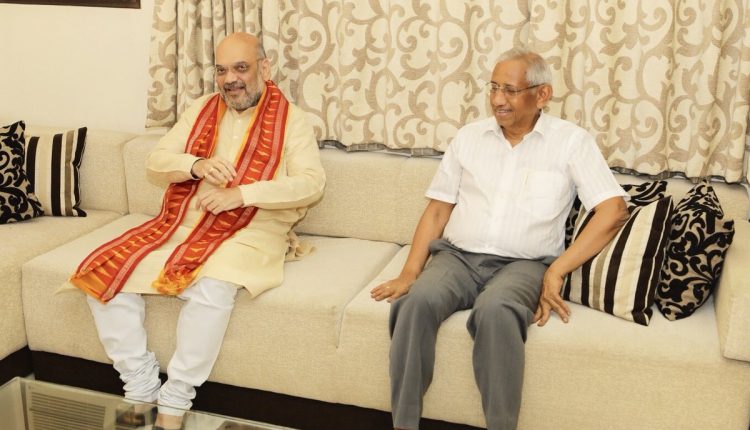 BJP President Amit Shah makes quite visit to Noida, snubs district and state functionaries!
Ashish Kedia
Bhartiya Janta Party's National President Amit Shah made a quite visit to Noida's sector 14 on Monday night. He was here as part of BJP's recently launched "Sampark For Samarthan" campaign. It was Amit Shah himself who had launched this campaign few days back by visiting former army chief's home in Gurgaon.
In continuation with the campaign, Amit Shah on Monday night called upon former Chief Justice of India RC Lohati and visited his house situated in Noida sector 14. BJP President spent about 40 minutes with the former CJI and discussed with him various key initiatives of Modi Government.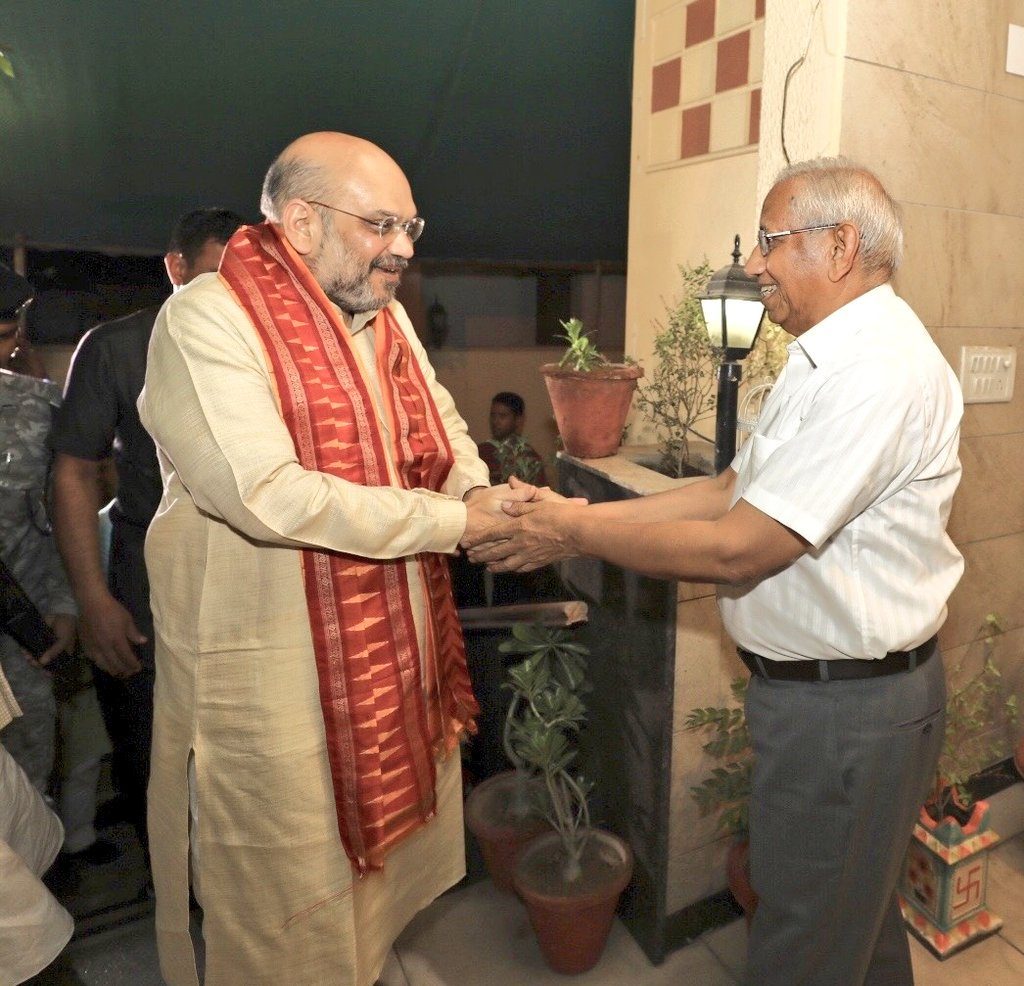 However key functionaries of state and district BJP were kept away from this visit of the national president. The usual welcome gates, boards, crowd of party workers, garlands etc. were missing during this visit of party president Amit Shah to Noida. It seemed like a closely guarded visit where apart from close aides of BJP President no one else was informed till after he came and left from city.