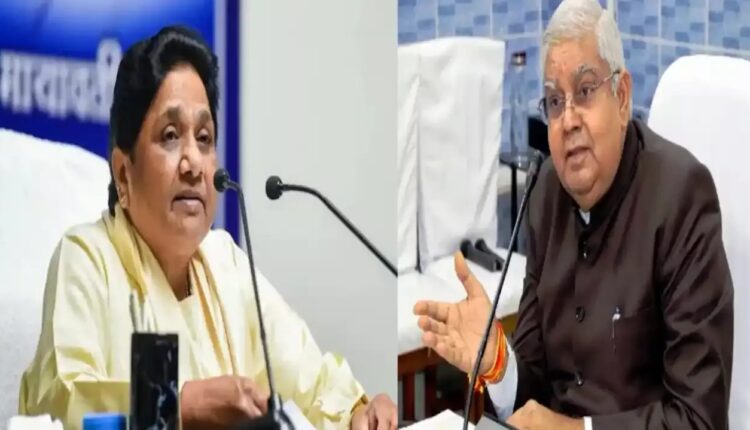 New Delhi (03/08/2022): Bahujan Samaj Party (BSP) chief Mayawati on Tuesday announced her party's support for NDA's Vice-Presidential candidate Jagdeep Dhankhar.
"It is well known that due to the lack of consensus between the government and the opposition in the election for the post of the president, the country's highest post, the election for it was finally held. Now, due to the same situation, the election for the post of Vice-President is also going to be held on 6th August," Mayawati tweeted in Hindi.
"In view of the larger public interest and its own movement, the BSP has decided to extend its support to Shri Jagdeep Dhankhar in the election for the post of Vice President, which I am also formally announcing today," she added in another tweet.
The election for the Vice President's post will be held on August 6. This comes just as the tenure of Vice President Venkaiah Naidu comes to an end on August 10, 2022.
However, soon after the announcement, many twitter users were quick to question any "hidden pact" between BSP and BJP. As BSP was unable to offer any logical explanation behind its move to rally behind NDAs vice-presidential candidate, few twitter users also called it a way to avoid being nabbed by different investigative agencies.