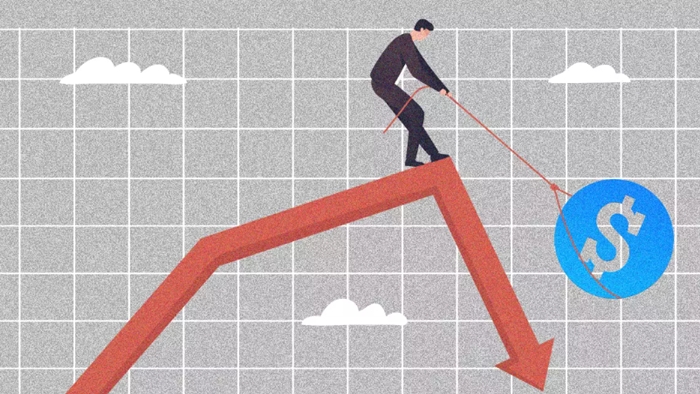 BYJU, Swiggy valuation witness massive drop amid crunch in Startup Fundings
Ten News Network
New Delhi (India), 2nd April 2023: As valuation reductions of unicorn startups continue through 2023 the worth of investors' holdings in Swiggy and Byju was reduced by 25% and 48%, respectively.

Byju, the most valuable startup in India, has had its value reduced by BlackRock by half, from $22 billion to $11.5 billion, according to TechCrunch. Simultaneously, Invesco has reduced the valuation of Swiggy, the most popular food service startup in India, from $10.7 billion to roughly $8 billion.
The valuation reductions occur at a time when the current state of the world economy has deteriorated as a result of unsteady markets and a financing halt in the startup ecosystem. In order to thrive, many startups in India have had to reduce operations, reduce expenses, and even lay off staff.
Millions of Indian students have access to online education thanks to Byju's, which recently secured $1 billion in financing from investors including BlackRock.
In the meantime, Swiggy has expanded its company by introducing new services like grocery delivery. In January 2022, Swiggy also secured a $700 million funding round led by investment firm Invesco.
Despite this, the two businesses have made layoffs this year, with Swiggy recently dismissing between 8 and 10% of its 6,000 employees. Additionally, Byju's fired 900 workers in February, marking the third round of layoffs in the previous 12 months.
Byju's and Swiggy's reactions and impacts to the value reductions are still unknown, but both businesses were anticipated to go public. Due to the ongoing market conditions, which FE noted last week, this could be further delayed.
Investors and experts have warned that a protracted funding winter and a decline in growth and late-stage deals may prove to be a double blow for unicorn startups, with many companies risking losing their billion-dollar status as a result of the upcoming fiscal crisis.