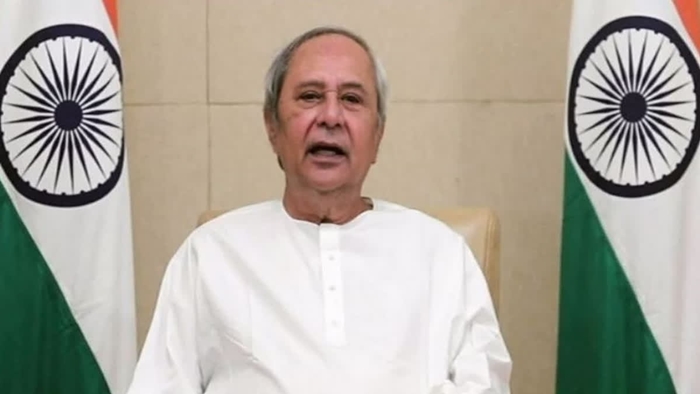 Odisha Approves 5 Projects of over ₹35,000 cr to boost Employment prospects
Ten News Network
New Delhi (India), 2nd April 2023: Five industrial projects worth Rs 35,760 crore that will employ 38,100 people were cleared by Odisha Chief Minister Naveen Patnaik on Saturday, an official said. At a meeting of the High-Level Clearance Authority (HLCA) chaired by Patnaik, the five initiatives received the approval of the state government.

The accepted projects span a variety of industries, including steel, chemicals, textile, IT & ESDM/green energy equipment, and steel. According to the official, the planned projects will be implemented throughout the state, including in the districts of Bhadrak, Dhenkanal, Jagatsinghpur, and Keonjhar.
Two initiatives in the steel industry, one in green energy and equipment, one in chemicals, and one in technical textiles have all received approval from the committee.
The WAREE Energies Limited proposal, involving a Rs 25,000 crore investment, was authorised by the HLCA. The plan is to build an integrated solar equipment manufacturing complex at Neulopoi in the Dhenkanal region using 50,000 MT of polysilicon and 10,000 MW of ingots, wafers, solar cells, and solar modules each.
About 14,000 people in the state are anticipated to benefit from the proposed project in terms of employment possibilities. According to an official, this manufacturing centre, which is the biggest in eastern India, will create an environment for additional investment in this industry.
The proposal from Super Smelters Limited to build an integrated steel factory with a 1.8 MTPA capacity in the Keonjhar district, which calls for an investment of Rs 5,436.10 crore and is anticipated to create job opportunities for about 19,000 people in the state, was also approved by the committee.
Aside from this, the HLCA also approved a different proposal for the steel industry by Kashvi Power and Steel Private Limited to build an integrated steel plant in the Keonjhar district with a Rs 1600 crore investment. More than 3,500 individuals in Odisha will have jobs thanks to this 0.55 MTPA plant.
The committee approved one proposal from MCPI Private Limited in the technical textile industry. With an investment of Rs 2,223.25 crore, the firm plans to establish manufacturing of HMLS polyester-based tyre cord fabrics, HTLE Yarns, High IV, and CP Chips at Bhadrak Technical Textile Park, creating jobs for more than 1,150 residents of Odisha.
Finally one project in the chemical industry, which is anticipated to hire more than 500 people in Odisha, was approved by the authority. With an expenditure of Rs. 1,500 crore, Dhunseri Petrochem Industries Ltd. proposes to build a facility in Jagatsinghpur that can produce 60,000 MT of bottle grade PET resin annually and create jobs for more than 500 people there.