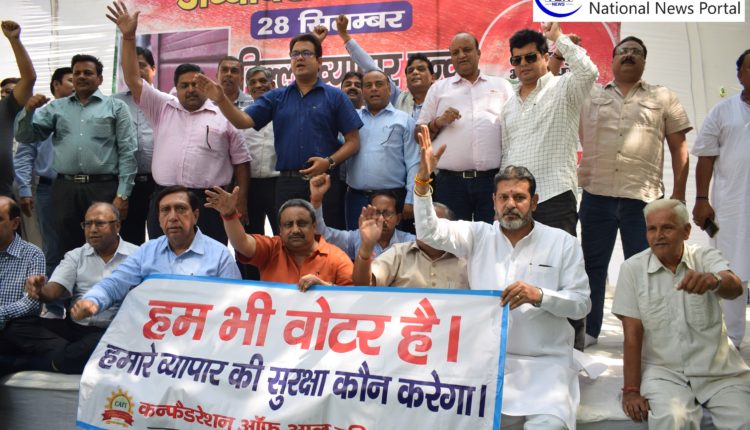 CAIT organizes cross country market shutdown against Walmart and Flipkart deal
Vishal Malhotra (Photo & Video) By Rahul kumar jha
New Delhi; The CAIT today submitted a memorandum and a Traders Charter to Prime Minister Narendra Modi urging for his intervention for stoppage of Walmart Flipkart deal as it violates FDI Policy 2016 of the government.
Today, the traders held Dharna, Demonstrations and protest march and later submitted a similar memorandum in the name of Prime Minister to their respective district collectors.
Delhi's major markets are all closed for today and traders from different parts of India gathered at Delhi's Jantar Mantar Protest arena.
Praveen Khandelwal, Head of association was also present at the Dharna that was conducted at Jantar Mantar where he said that "If Walmart and Flipkart deal is not cancelled, we won't let our trader brothers to start their trading."
They have decided that the fight against Walmart Flipkart combine and other MNC's who want to control and dominate the domestic retail trade will continue and to decide future course of action, the CAIT has called a meeting of its National Office Bearers who will take stock of the situation and will decide future strategy to intensify the agitation.