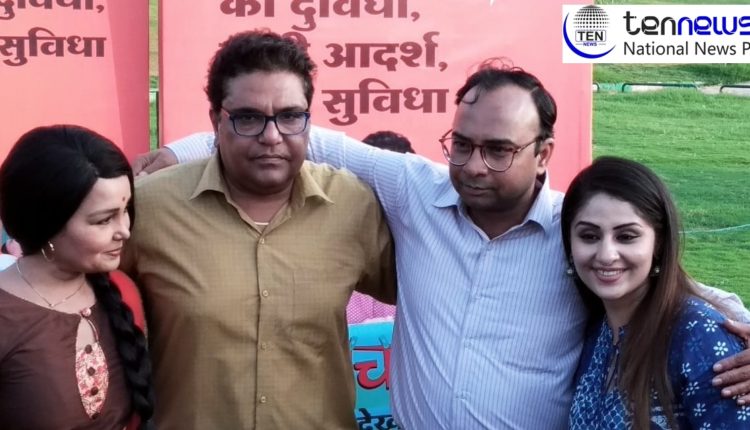 Zakir Hussain to entertain in new TV avtaar, Beechwale cast holds promotions at CP Delhi
Vishal Malhotra (Photo&Video) By Rahul kumar jha
New Delhi: Star cast of "Beechwale- Bapu Dekh Raha Hai" an upcoming show of channel Sony SAB arrived in Delhi for their promotion at Central Park, Delhi.
Large number of families from all over Delhi arrived at the venue to witness the promotion event.
Produced and Directed by Ashwini Dhir, Garima Vision, Beechwale-Bapu Dekh Raha Hai is a story of a person from middle class India, stuck between his values and aspirations. He dreams of having a big house, fancy car and enjoying foreign trips, but is held back by his limited income and the need to do the right thing.
Star of the show Zakir Hussain, Ananya Khare, Manoj Goyal and Ankita Sharma shared their thoughts about Indian middle class families.
This show about Indian middle class family will telecast from 2nd October on Sony Sab channel at 10pm.
In the show Bobby Beechwala (Zakir Hussain) runs a spare parts shop and a garage. Being a responsible elder son in his family, he cares for his family's well-being. He allows for some jugaad in his life to make things happen faster to benefit all without putting anyone in harm's way.