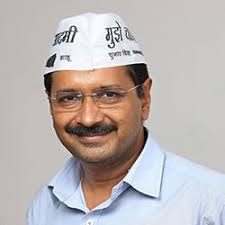 New Delhi: A day after the media report which claimed that Central Bureau of Investigation (CBI) and Lokayukta gave clean chit to Delhi CM Arvind Kejriwal on alleged Rs 2 crore bribe case, Aam Aadmi Party (AAP) came down heavily on rebel AAP MLA Kapil Mishra for his lies.
Addressing media AAP chief spokesperson Saurabh Bhardwaj said that the recent media report gave clean chit to Delhi CM Arvind Kejriwal and once again proved that former MLA Kapil Mishra was lying.
¬¬¬¬'As per the media report, Delhi CM is clean and Kapil Mishra's claim against Delhi CM was baseless,' said AAP spokesperson Saurabh Bharadwaj.
A day after Delhi CM Arvind Kejriwal sacked Kapil Mishra from minister post, he claimed that Delhi CM has taken Rs 2 crore bribe from AAP minister Satendra Jain at his home, however, CBI and Lokayukta failed to find any proof. 'The truth is, Kapil Mishra never visited CM house on May 5, the day, which he has claiming to take bribe and CCTV footages have proved this.
As per Times of India report, highly placed sources said CBI had conducted an inquiry against Kejriwal based on a complaint but found no merit in it and so didn't launch a formal probe. On the basis of CBI's inquiry, the lokayukta too closed the case against the Delhi CM, a source said.
Excited with the media report, AAP leader Bharadwaj said, ¬'We urged to media to publish this story the way it was covered on the Kapil Mishra¬¬¬'s false allegation.'