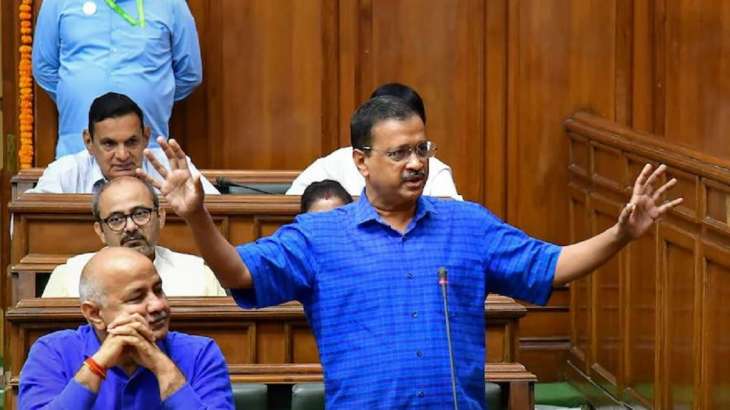 CBI Raid at Sisodia's House has Increased our Votes by 4% in Gujarat, says Delhi CM Kejriwal
Ten News Network
New Delhi, 2 September 2022: Delhi Chief Minister Arvind Kejriwal recently mocked the BJP for the CBI's move against Manish Sisodia stating that his party's support in Gujarat had increased by 4% as a result of the raid.

"In Gujarat, AAP's vote share has increased by 4% after the Manish Sisodia's raid. By the time he is apprehended, it would reach 6%," said Kejriwal with the intention to win the next Gujarat Assembly elections.
Earlier, the Central Bureau of Investigation (CBI) had conducted raids at 31 places, including Sisodia's home, last month in relation to alleged anomalies in the Excise Policy 2021–22 of the Delhi government. The CBI investigated Sisodia's bank locker, his home, and his hamlet, according to the AAP leader, but nothing was discovered.
Kejriwal also hit out at Centre, stating, "Manish Sisodia was the target of a fabricated case. The CBI is under pressure to detain his deputy because he welcomed the investigation but did not threaten it with a defamation lawsuit.
Further claiming that the BJP was spending between Rs 20 and Rs 50 crore to purchase MLAs, Kejriwal questioned whether it was improper for him to want to establish schools and hospitals.
However, the BJP called the accusations "malicious, untrue, and misleading," and claimed they were an "effort to distract attention from the liquor scandal of the Delhi administration."