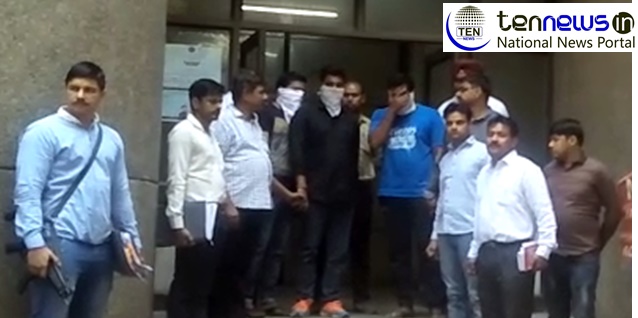 CBSE Paper leak: Delhi police nabs three teachers, probe continues
Kashif Hasnain (Photo/Video) By Lokesh Goswami Ten News Delhi :
New Delhi: In CBSE examination paper leak case Delhi Police on Sunday morning arrested three teachers from outer Delhi.
The accuseds indentified as Tauqueer, 27, a resident of Delhi and runs a private coaching centre. Two others are Rishab and Rohit, both are school teachers and close friend of Tauqueer.

While addressing media, Joint Chief I'd City Police, Crime Branch, Alok Kumar said, "Rishab and Rohit are teachers and 40 to 45 minutes before both opened the envelop carrying question paper and sent to Tauqueer. Later, he forwarded it to other WhatsApp groups."
"Crime Branch has arrested them after tracking WhatsApp groups and its messages. Currently, all the accused are under police custody and investigation is in primary stage", he added.
However, police failed to explain the master mind behind the leak and at what cost the paper had been sold among the students.
Mathematics (Class X) and Economics Class (XII) paper of CBSE has recently leaked hours before examination. The issue triggered huge controversy and several raids have been conducted to nab the kingpin.
Yesterday, Jharkhand police had arrested 12 people from Bihar and Jharkhand including an ABVP (the student wing of BJP) Jharkhand leader Satish Pandey in connection with paper leak.