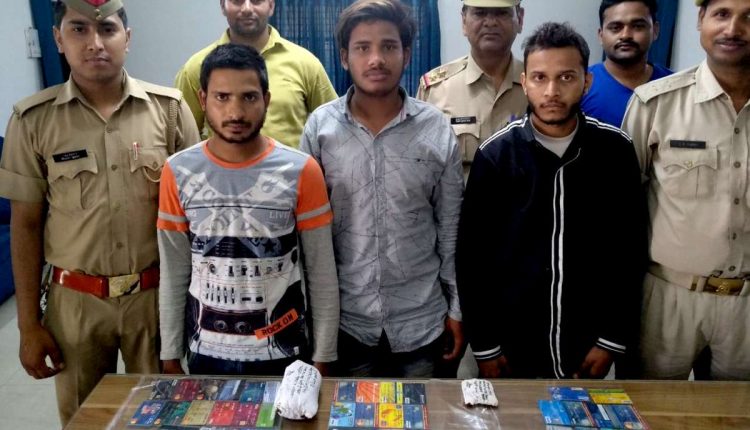 ATM Fraudsters caught in Greater Noida, confess to have stolen 20 Lakh rupees
Saurabh Kumar
1/4/2018
Graeter Noida :  Yesterday Surajpur police had arrested three accused for allegedly stealing money from ATM's by exchanging there ATM's with that of others.
They were arrested from Surajpur near an ATM where they were again trying to commit the crime. Police had recovered 35 ATM cards and a cash of 2000 from them.
During the police interrogation they reveled that they also involve their family members in their crime to stay away from any suspicion. Further they revealed that they mostly target those ATM's which receive majority of users from rural background and might not have much idea about how to access ATM's or do withdrawals.
So by offering help to them they take their ATM cards and after learning the password they return a different ATM of the same bank by exchanging it with the stash of ATM's they already carry. They use it to shop for expensive products including jewellery and later use it for similar modus operandi after the ATM is blocked by the user, when they realize the issue.
They confessed to have committed crime in Noida, Ghaziabad, Greater Noida and till now they have done shopping of more than 20 lakhs.
Police said that probe in the matter is going on and attempts will be made to reveal more details of the gang.