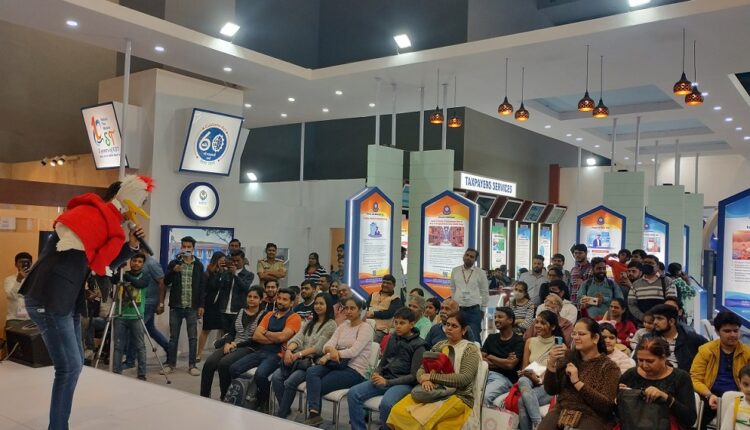 Central Board of Indirect Taxes & Customs (CBIC) Creating awareness through Entertainment at its Pavilion
New Delhi, 19 November, 2022: CBIC a division of Department of Revenue, Ministry of Finance set up a state of the art pavilion at Hall No. 5 at IITF 2022 which saw an overwhelming response from the crowd due to their awareness campaigns, six expert assisted Helpdesks, crowd engaging Nukad Nataks along with several interesting and eye catching events.
The pavilion was packed with an audience of career driven youth for whom a special counter was also set up to cater to their queries regarding career opportunities in Customs & GST Department. The special selfie point was a blockbuster among the crowd with Gold Medalist Athlete Surendra S highlighting the event. The key services given by the department were showcased which included hassle free and automated filing of taxes with the latest technology.