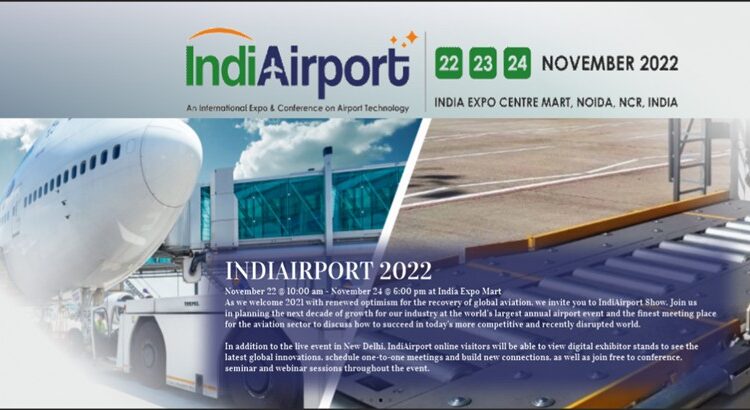 IndiAirport Show Set to Begin on November 22 at India Expo Mart, Greater Noida
Ten News Network

Greater Noida, Nov 21, 2022: The IndiAirport Show is going to be held at India Expo Centre Mart from 22nd to 24th November with a focus on the recovery of global aviation.
The three-days long event has been organized by Radeecal Communications and IFWexpo.
An international expo and conference on airport technology, this event will include multitude of participants including SMETS technology, Cognitec, ApNova Infratek, and NAFFCO Aviation, among others.
The IndiAirport show is expected to present various solutions and technologies with respect to the development and construction of airports.
During the course of the event, both exhibitors and visitors will have the opportunity to connect with industry experts and aviation authorities.