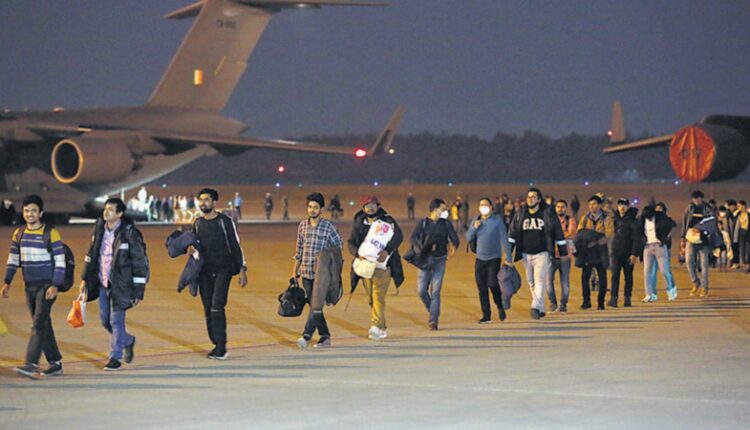 Delhi, Sept 16th, 2022: The Central govt on Thursday informed the Supreme Court that Indian students who were unable to complete their studies in Ukraine due to the war would not be given admission to any Indian colleges on these grounds.

The government cited that admissions would not be given since it would amount to giving 'backdoor entry' to less meritorious students.
The Centre said that till now, no permission has been given by the National Medical Commission (NMC) to transfer or accommodate any foreign medical students in any Indian medical institute/University.
It, however, said that to aid and assist such returnee students who could not complete their MBBS courses in Ukraine, NMC in consultation with the Ministry of External Affairs (MEA) has issued a Public Notice dated September 6, 2022, indicating that NMC would accept completion of their remaining courses in other countries (with the approval of parent university/Institution in Ukraine).
A bench headed by Justice Hemant Gupta will be taking up the matter on Friday after the counsel appearing for the Centre said that they have filed the said affidavit.
This comes as a setback for thousands of undergraduate medical students who returned to India due to the Russia-Ukraine war, and thus were unable to complete their studies.