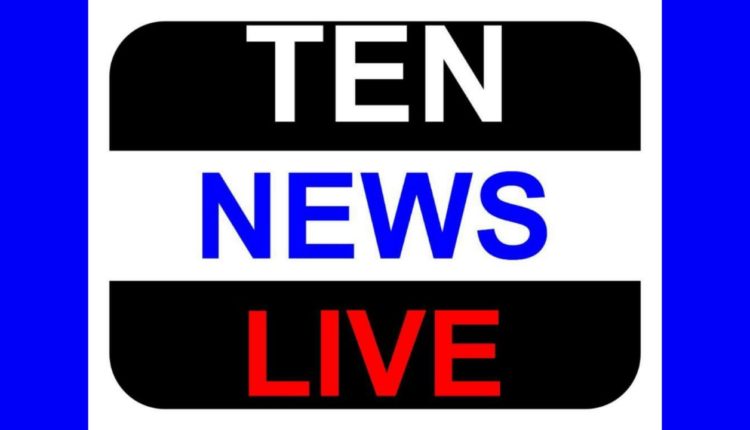 Century old Baidyananth Ayurved forays into FMCG health benefit market with host of natural herbal products to open exclusive retail store in Lukhnow UP
THE CENTURY OLD BAIDYANATH FORAY'S  INTO FMCG HEALTH BENEFIT PRODUCTS MARKET WITH NATURAL JUICES, TOOTHPASTE, HOLY BASIL EXTRACT AND ROSE PETAL PRESERVE .
BAIDYANATH TO OPEN EXCLUSIVE RETAIL  STORES 'AYURVEDANT'IN LUKHNOW, SAHARANPUR AND MEERUT IN UTTAR PRADESH SOON.
 Lukhnow – June 2, 2018 Baidyanath , the century old trusted  leader in Ayurvedic know how and largest producer of Ayurveda products with portfolio of 700 formulations in it's bid to catch up with growing consumer shift towards natural, organic and Ayurvedic  products as well as to cater to growing youth preferences  has forayed  into health benefit related FMCG products market.
Baidynath Ayurved  which has just completed it's 100 years, established in 1917  the Company has played a pioneering role in re-establishing ancient knowledge with modern research and manufacturing techniques has forayed into FMCG market with introduction of natural juices, Herbal Toothpaste Áyudant', cool oil 'Himsagar', traditional cool beat the heat product rose petal preserve  "Gulkand' and fruit sherbats.
"Today, Baidyanath produces the largest range of Ayurveda products with over 700 formulations, sold at over 1,00,000 retail outlets, catering to over 50,000 practitioners. Backed with decades of experience, modern infrastructural facilities, state-of-the-art technology and quality human resource. Seeing the shift in consumer preferences and growing shift of youth towards natural organic and ayurvedic products we have decided to foray into FMCG market with health benefit products" Mr Anurag Sharma, Executive Director, Baidyanath Ayurved .
"The company has various range of products including capsules, oils and syrups, derived primarily from aloe vera, amla, ashwagandha, brahmi and garcinia. It caters to problems ranging from cough and cold to diabetes and digestive system ailments and skin and hair issues."said Mr Sharma .
"We have forayed into FMCG market with natural juices with small ready to-drink Tetrapaks for youngsters to consume on the go and One litre packs for family . Spicy herbal toothpaste Áyudant', cool oil , holy basil extract 'Tulsi Ark' Fruit sherbats and rose petal preserve 'Gulkand'to beat the summer heat .Apart from natural products  we plan to foray into  personal hygiene and skin care products soon" said Mr Sharma.
"we have opened our first exclusive store Áyurvedant' in Delhi and plan to open 14-20 more stores by end of this Financial year including Three in Uttar Pradesh state .The cities in UP will include Lukhnow, Meerut and Saharanpur ."Mr Sharma said . 
"Ayurveda is a very old system and has been utilised by our ancestors to tackle every problem of life. Now, in the 21st century, Ayurveda is still being used but with many new changes and alterations. Apart from Ayurveda companies even  FMCG companies are introducing Ayurveda products  This has not only increased the growth in the market but has also helped consumers to get connected to their roots, though in a new way." Said Mr Sharma.
"The total natural care segment in India, which includes ayurveda and herbal, is estimated to be ₹40,000-45,000 crore. Medical or healthcare products account for nearly 25 per cent of the total market (close to ₹10,000 crore). Ayurveda is an industry which is growing at a faster rate, according to to Techsci research on 'Indian Ayurvedic Products market is forecast to grow to US % 1.1 billion by the year 2021.  The online availability of products and services will add more to this growth as consumers will have easy access to them. We also have started selling our products online ales channel through various e commerce portals including Amazon "said Mr Sharma.
"Baidyanath already has Mantra Herbal – One Stop Online Ayurvedic Store To Buy Best Organic & Natural Ayurveda Beauty Cosmetic Products For Skin, Hair, Body Care, Massage Oil, Face Cleanser  In India. With foray into FMCG products we expect a growth of 20-25 per cent in sale of its premium healthcare products comprising juices, capsules and oils. "he said.
"Äpart from India Baidyanath products are also have huge presence in the overseas markets and are today available in over 70  countries across the globe. Our  brand is well accepted and highly popular in the Middle East, SAARC countries, Africa, US, Europe and Russia. We plan to export also our natural juices and health benefit herbal products  in near future" said Mr Sharma.