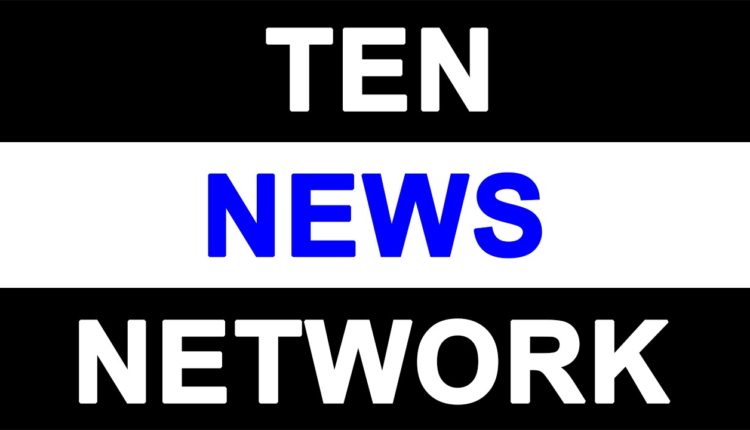 Chief Consultant Holistic Medicine *"SOHAM" The Clinic For Holistic MediCARE & CURE
Name: Dr. R. K. Tuli MBBS MD PhD
Designation: Chief Consultant Holistic Medicine
*"SOHAM" The Clinic For Holistic MediCARE & CURE
D-961, New Friends Colony, New Delhi-110025, INDIA
Q. What lessons did you learn from your parents?
Ans. I imbibed from my parents respect for elders and care for others, the sense of discipline in life style, regular exercise, healthy eating, punctuality in life, total dedication to work aiming at excellence, and frugality in availing available resources. At the time of proceeding to my residential medical college, I remember today over 50 years later, what my father told to me, "We shall provide for all your needs even if we've to tighten our belt, but we have no means to afford any wastage". This led to ingrain a habit during my years formative years that I never fell short of limited pocket money at the end of the month. In fact, I could save enough money to buy gifts for every one while visiting home during vacations. Thereafter, in my life I've felt 'gratitude' to divine for always providing me with more than my needs.
Q. What are your principles of life?
Ans. I feel I must be straight forward, honest and sincere in my dealings and give my best, whether it is in relationships or professional dealings.
Q. Which are your core areas of your interests?
Ans. The core interests of my life have developed around my evolution from a competent medical physician to a Holistic Physician, which I consider has become the purpose of my life. My daily prayer to the Divine is, "Sarve Santu Sukhina – Sarve Santu Niramaya" : "May All Beings be Happy – May All Beings be Healthy'. All the time I seek its guidance for excellence in "Eradicating all the Sickness" beyond any specific system of medicine by initiating natural healing inherent in each individual amongst patients who seek my help, so that they recover to live a full life all over to enjoy their "Health & Wellness". I have developed immense confidence through my experience over 45 years in the medical profession to state that majority of the conventionally incurable ailments can be efficiently cured beyond any medical interventions by tapping on the individual's own infinite healing power.
Q. Which are your favorite books and authors?
Ans. If I've to pick one book as my favourite, it'd be the GITA for its very lucid and practical guidance to wholesome life. But, about any particular author I would like to state that no one has ever claimed to author the most revered scripts like our Vedas and the Upanishads, and even the holy books of various religions. I've developed a personal belief that all those well known authors do not read others to write. I feel all creativity is the grace of the divine that manifests through different individuals in its various forms like prose, poetry, art, or music. It does not come through reading. But, having been a student of 'Spiritual Medicine' I've developed a conviction that all wisdom is attained by establishing a connect to the divine. It's available freely and without any condition to all.
Q. Which are your favorite films, songs and actors?
Ans. I've watched so many films I remember over the past 60 years, enjoyed  them for their stories, songs and actors. Their memories linger on so much even after decades that one day when I retire I'd like to watch and refresh their memories. But, I don't think any one of them is comparable with each other to label any favourites, as each of them have been classics under their respective conditions.
Q. Which are your favourite sports and sports persons?
Ans. I've been a sportsman all my life and I played any game that was available at a particular time, viz., playing marbles or the dog & meat to street cricket in early childhood. I captained my primary school team to win the state kabaddi & wrestling championship; I was a member of my junior school team that won the base-ball state championship; I played several games for my college, and was selected to the university weight- lifting team; I was the first Indian ever to ascent a 22,700 ft. peak named Mt. Menthosa with a Japanese expedition; as the doctor-cum-liaison officer of another team I was instrumental in the conquest of a 19,500 ft. virgin peak in Lahaul-Spiti region that was named Mt. Poonam after my then fiance's name in year 1973. I've enjoyed playing squash rackets and badminton for many years. All sports have a common theme to develop focus and team spirit, and are essential for good health. I thoroughly enjoy watching any game, especially cricket and polo. Currently, I maintain my health and fitness by regular mix of aerobics and yoga. I was the medical adviser of IAF sports control board and Indian Hockey Federation. I've been an ardent admirer of Indian hockey of the yore. I respect Milkha Singh, P.T. Usha and Mary Kom as the greatest examples of self determination for success. I had the privilege of learning mountaineering by all times great Everest heroes Tenzing Norgay and Gumang Norbu. I salute Sania Mirza  and Saina Nehwal as icons of modern generation in the country.
Q. What are the teachings you have given to your children?
Ans. My daughter stated, "You have taught us the values of hard work, honesty, integrity, peace, love, harmony, togetherness, value for money, ethics in life, dedication to work, value of health & wellness, and remaining in gratitude all the time."
Q. What is your special message for the Youth Brigade?
Ans. As they bring in new dynamism into modern life, they must carry them forward along with their age-old traditions and 'sanskaras' ingrained from their elders.