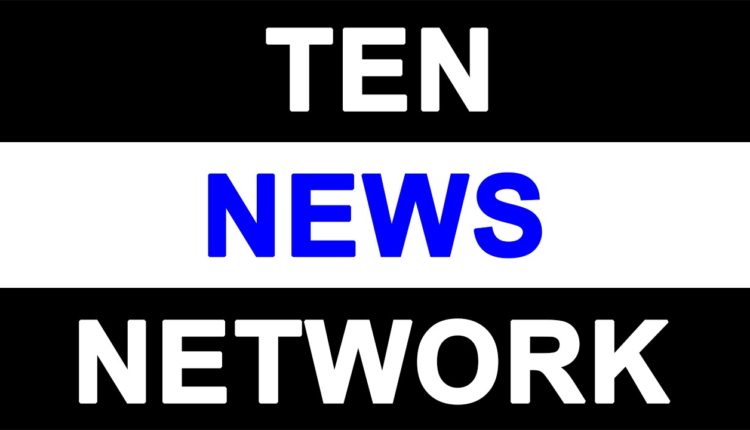 REAL ESTATE SECTOR DOES ITS BIT FOR THE EARTH DAY
REAL ESTATE SECTOR DOES ITS BIT FOR THE EARTH DAY

In the recent era, one of the biggest global issues is pollution. Due to rapid urbanization, technological advancement and job opportunities; majority of our country's population is migrating to cities. As the population in urban areas increase, the effect of this change is visible on our environment and thus, climate. It is a complex issue as the world today is facing environmental problems leading to serious health concerns and causing permanent damage to Mother Nature as well. It's high time to create a sustainable environment for the present and the future generations. It is not just the current generation which will face the massive crisis of the degrading environment but it will be a major challenge for our future generations too, if no immediate action is taken. It is important that with time, we replace current methods and products with green ones. In support of environmental protection, Earth day is celebrated worldwide on 22nd April every year. It is celebrated globally in more than 192 countries provoking changes for the betterment of environment.
Today, going green is becoming a global mantra and real estate sector is no exception and our sector is heavily construction driven. The raw materials used during construction gives out lot of toxins causing air and water pollution. On the other hand, noise given out by the heavy machinery used to carry out building work contributes to noise pollution. The residents around and man-power employed in such working areas are heavily exposed to pollution which degrades their health. All these factors not just cause environmental problems but health problems too. Considering all these harmful effects of pollution, it's very important that real estate sector adopts such practices which can reduce pollution and protect the environment. It should prepare itself to go green, keeping in mind its immense benefits to environment. The benefits of this phenomenon are very effective and in long run will safeguard the nature and help in building a sustainable environment to live. Real estate sector should implement all those methods and tools which are environment friendly. Specific ways should be followed which contribute to reduce the harmful effects on our environment. In fact, these practices and methods would be cost effective as well.
Speaking of health hazards and threat to the environment, the NGT had recently issued an order to immediately stop construction works on various sites across NCR who were not following the guidelines of environment ministry. Few important norms that are to be followed by the developers during construction work is to use green sheets to cover the construction site, keeping sand wet so that it does not spread in the air, covering the transportation mediums bringing sand, cement, etc., not to spill the construction material outside the site, safety measures  for the on-site labour and other such measures. This Earth Day, the developers across Delhi/NCR have taken a pledge to protect Mother Nature and are doing their bit to promote environment and labour safety by arranging activities to encourage environment sustainability and labour welfare.
From plantation of trees to recycling waste paper to installing movable toilets for the labour at site to safety precaution measures to cleaning the site and much more. All such measures undertaken by the developers are sure to assist the nature and the environment to preserve its beauty. NCR realty major JM Housing has commenced several activities keeping in mind the importance of environment protection and upcoming Earth Day. For its ongoing project JM Florence, the company has set up green sheets on the construction areas in the project along with safety nets for labour. Keeping its labour's health on priority, the company has also fitted moveable toilets and regular sprinkling of water is done to keep the sand and dust settled. Mr. Rupesh Gupta, Director, JM Housing says "As a responsible citizen, it is our prime duty to make sure that our environment is protected today so that future generations do not bear the consequences. For this sector, it is even more vital as construction involves a lot of raw materials which can harm the workers and the environment severely. We have thus come out with initiatives to do our bit for the nature and society".
For this Earth Day, Gurgaon based developer Agrante Realty Ltd. has started to collect waste paper and are recycling it to convert it into a Note Book and has given it a name as 'Flip 4 Green'. Apart from recycling and reusing; the company is taking strong safety measures for its manpower working on-site. Mr. Arvinder Singh, MD, Agrante Realty Ltd. believes that "Each paper that we use or waste adds to cutting down of another tree. Deforestation directly affects the environment harshly. Resources are scarce and it is imperative that we make use of them very wisely and promote sustainable development. Recycling and reusing is a very good way of making sure that resources are properly utilized and nature is not disturbed much. We as developers need to be very cautious of not upsetting the environment much and must take utmost care directly or indirectly".
Establishing realty major, MMR Group has also introduced several measures this Earth Day to promote clean environment and safety for its workers on site. Safety helmets face masks and goggles have become a mandate for the on-site workers of the company. Regular sprinkling of water is carried out on the project site of their highly acclaimed project 52nd Avenue. Thecompany has also setup several portable toilets at the site particularly for the workers. Mr.Mahipal Singh Raghav, CMD, MMR Group says "Keeping the environment and society safe isthe first and foremost duty of everyone. We have taken these measures into considerationkeeping in view the degrading environment due to immense pressure of pollution in every regionwhich affects one and all. By taking these actions we are trying do our bit for the society and environment. These little steps if taken by everyone can help in a big manner to protect the nature".
Realty major of Noida, Morpheus Group has done a great deal for this Earth Day by planting a lot of new trees on all three project sites Morpheus Bluebells, Morpheus Pratiksha and Morpheus Greens. Mr. Prithvi Raj Kasana, MD, Morpheus Group says "We must never forget the fact that our very existence relies upon trees and plants. Due to immense development and land being limited; people are forced to chop down trees to make way for development. But we need to understand their importance and plant them wherever we can find enough space. In view to upcoming Earth Day, we have planted many trees and plants across all our project sites to help maintain nature's balance".