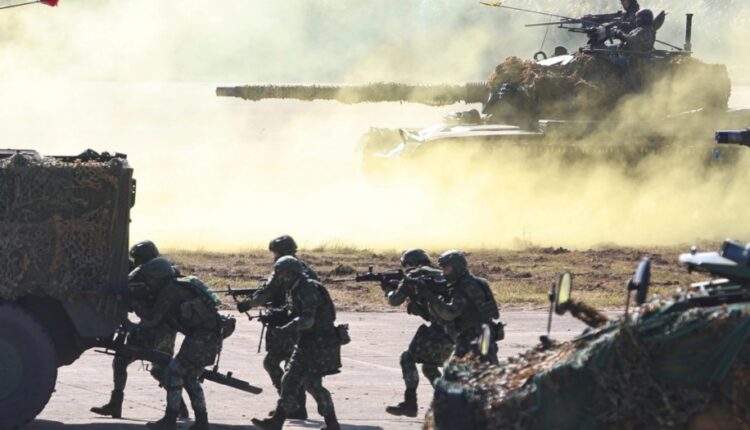 India (07/08/2022): According to Taiwan's defence ministry, 14 Chinese aircraft that breached the Taiwan Strait median line were among the 20 Chinese aircraft that Taiwan scrambled fighters warned away on Saturday. According to a statement from the ministry, it also discovered 14 Chinese military vessels engaged in activity in the Taiwan Strait.
Following China's military exercises close to Taiwan, several planes were cancelled and some were redirected. Airlines that cancelled flights because of a Chinese military drill in the Taiwan Strait include Korean Air, Asiana, and Singapore Airlines. The action was taken after the experienced American legislator disregarded Beijing's warnings against a trip and travelled to six "danger zones" where the People's Liberation Army was undertaking drills to protect "sovereignty and territorial integrity." However, US Secretary of State Antony Blinken stated on Saturday that although US House Speaker Nancy Pelosi's trip to Taipei was peaceful, Beijing launched 11 ballistic missiles amid China's military exercises in the Taiwan Strait. Following allegations that Chinese planes and warships practised an attack on Taiwan on Saturday, Blinken made the remark.
Beijing, incensed by Washington's "irresponsible" response, stated on Friday that it is suspending talks with the US in a plethora of areas, including climate change, communications between top military commanders, and exchanges on combating transnational crime and drug trafficking.
The cause behind this intense tension between China and Taiwan is disagreement and ambiguity over Taiwan's identity. Since 1949, Taiwan has operated independently of China, yet Beijing still considers the island to be a part of its territory. Beijing has sworn to ultimately "unify" Taiwan with the mainland, if necessary through the use of force.
Beijing has sworn to ultimately "unify" Taiwan with the mainland, if necessary through the use of force. Tensions between Taiwan and China are escalating. Taiwanese President Tsai Ing-wen, whose party platform advocates independence, has condemned Beijing's actions to undermine democracy. Taipei is under increased political and military pressure from Beijing.