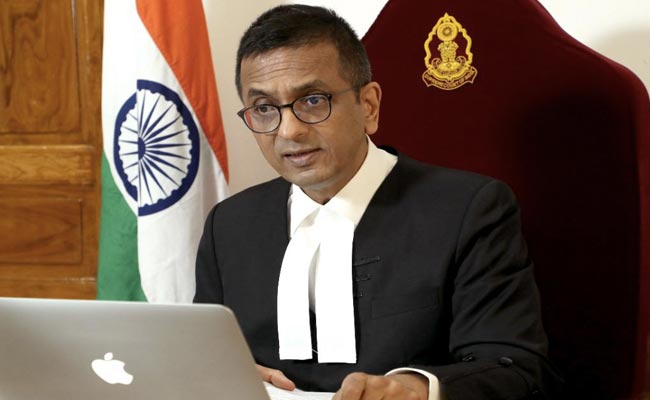 CJI Chandrachud rebukes SCBA chief over listing of petition
Ten News Network
Delhi (India), March 2, 2023: Chief Justice of India (CJI) DY Chandrachud rebuked Senior Advocate and President of the Supreme Court Bar Association (SCBA) Vikas Singh for the listing of a plea by the SCBA seeking conversion of land allotted to the Supreme Court as a chamber block for lawyers.

The matter, which had not been listed for six previous hearings, was again not listed when Singh mentioned it today. When the CJI informed Singh that it would be listed in the ordinary course, the SCBA President threatened to escalate the matter and even suggested visiting the Chief Justice's residence.
In response, the CJI raised his voice and ordered Singh to leave the court forthwith. He asserted that he would not be intimidated and that Singh would be treated only like any other litigant. "You cannot expect the bench to be cowered down. I have never been browbeaten, and I will not let this happen in the final two years of my career… You can pursue your political agendas outside the courtroom," the CJI said curtly.
He also reminded Singh that he was the President of the SCBA and was asking for land allotted to the Supreme Court to be given to lawyers under Article 32. He then announced that the matter would be listed on March 17, but not as item one.
Shortly thereafter, Senior Advocates Kapil Sibal and NK Kaul apologized to the CJI on behalf of the bar for the incident. "We feel equally anguished by what happened today…equally hurt," Kaul said.