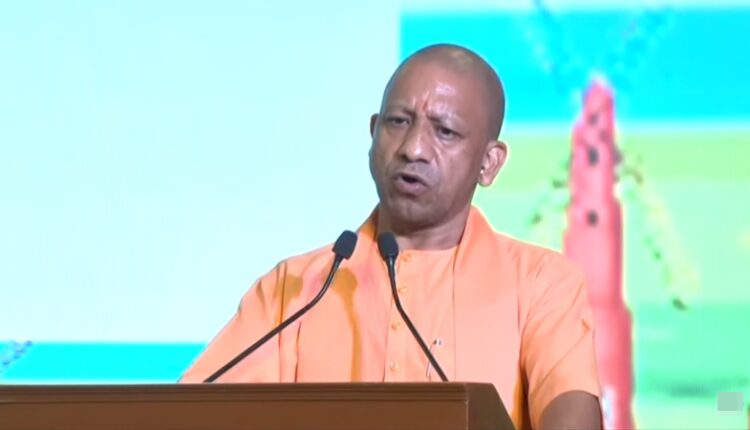 CM Yogi to inaugurate UNESCO India Africa Hackathon in Greater Noida on Nov 22
TEN NEWS NETWORK
Greater Noida, 21st Nov: Ministry of Education, Ministry of External Affairs, UNESCO and AICTE are jointly organizing UNESCO India Africa Hackathon from 22nd Nov to 25th Nov 2022 at Gautam Buddha University, Greater Noida, Uttar Pradesh, India. Chief Minister of Uttar Pradesh, Yogi Adityanath will inaugurate this Hackathon on 22nd November.
The one of its kind UNESCO India Africa Hackathon will be a 36 hours' non-stop event that will start at 8:00 AM on 23rd November and go on till at 8:00 PM on 24th Nov.
UNESCO-INDIA-AFRICA HACKATHON aims to offer unique opportunities to all participating African and India to forward their economic development through collaboration in education, science and technology, exchange of thoughtful leadership, work and collaboration on projects involving varied skilled individuals to develop cross-country bonds and learn from each other's strengths and also get acquainted with each other's culture, values and work ethics.
Under the central theme 'LiFE'; the five sub themes chosen for the UIAH 2022 are- Education, Renewable Energy/Sustainability, Drinking water & Sanitation, Agriculture and Health & Hygiene. 603 participants from 22 African nations and the host country India will be working to provide solutions to the problems in these 5 areas of concern. 100 teams, with each team being a mix of African and Indian participants, will be working out solutions for a total of 20 problem statements. We can expect solutions like-
• Getting soil health intelligence through a smart phone image based soil testing facility
• Innovative methods to improve delivery and learning outcome for specially-abled children
• Decision support tool for Electric Vehicle adoption
• Image processing software for identifying tumors in MRI image
UIAH will bring together students, educators, teachers and the research community of India and its African partners to provide solutions for the common challenges faced by their countries and serve as a facilitator for cultural amalgamation.
The participating African countries are- Botswana, Cameroon, Eswatini, Ethiopia, Equatorial Guinea, Gambia, Ghana, Guinea Bissau, Kenya, Lesotho, Malawi, Mali, Mauritius, Morocco, Mozambique, Namibia, Niger, Sierra-Leone, Tanzania, Togo, Uganda and Zimbabwe.