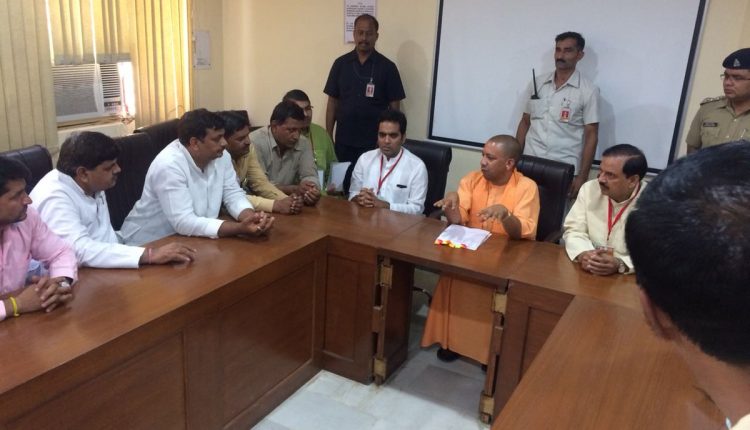 CM Yogi Meets Citizens on Noida Landfill Issue, Orders Meeting With Officials Tomorrow!
Ashish Kedia
(18/06/2018)
CM Yogi Adityanath was in Ghaziabad on Monday to take meeting of party functionaries, MLA's and MP's from western UP. A delegation of citizens protesting against sector 123 landfill site also met with UP CM on the sidelines of the event.
The delegations apprised UP CM with their objection over the landfill site who in turn assured them that necessary provisions of Solid Waste Management Rule 2016 will be followed and it would be made sure that there is no human habitation around 2 KM's of landfill site.
Noida MLA Pankaj Singh and Noida MP Dr. Mahesh Sharma, both of whom have been facing heat on account of ongoing protests were also present during the meeting.
The UP CM has ordered a meeting between concerned officials and citizens along with members of Kuda Sangharsh Samiti to discuss this important issue and resolve the objections in an amicable way. It is expected that MLA Pankaj Singh and MP Dr. Mahesh Sharma may also be present in the meeting. The important meeting is expected to take place tomorrow however no official confirmation has been come in this regard as of now.