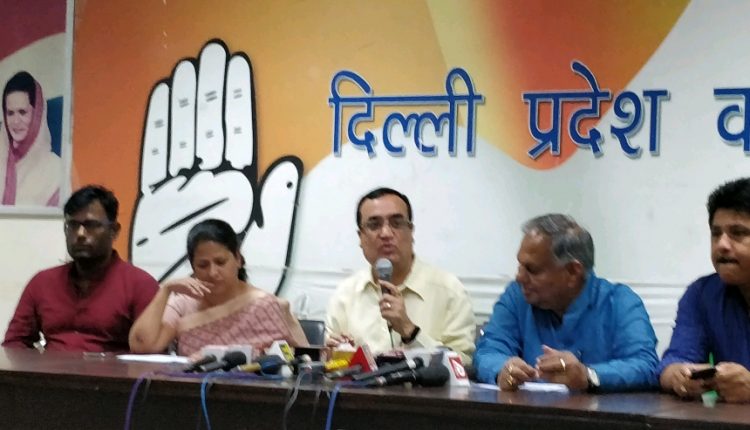 New Delhi: Delhi, in last week, witnessed the hottest days of the season with the temperature swelling up to 46° Celsius in Palam. Several parts of the Capital are also facing an acute water shortage including South Extension-II, Mehrauli, Rohini and Vasant Kunj, among others.
Though, The Delhi government have acted against the water mafia and sealed four borewells, six tankers from Sangam Vihar and Devali last week.
On Monday, Delhi Congress criticised Kejriwal for acute shortage of water and blamed Kejriwal for the water crisis in Capital. "situation may get worse in coming days of summer -2018", said DPCC President Ajay Maken.
Addressing the media today, Delhi Congress Chief Ajay Maken said,
"Capital is facing acute shortage of water; this is when Chief Minister of Delhi State Arvind Kejriwal himself looking after Delhi Jal Board, situation may get worse in coming days of summer -2018.To cope with the situation govt. has no preparedness. During summer – 2018 situation became even worse than Summer-2017. Although Delhi Govt. acknowledges this, for same govt. hired 56 more tankers than previous years."
"Drinking water in areas where piped water supply networks are not in existence and other deficient areas are being supplied/supplemented by deploying water tankers, But the shocking fact is that the Daily deployment Points of these tankers reduced by 53% to 7,768 compare to 16,668 of previous year. No. of Tankers, Filling Station also reduced by 15, Earlier Govt. used to install Water ATMs and E-Piaos but for this summer govt. has not made any such arrangements," added Maken.