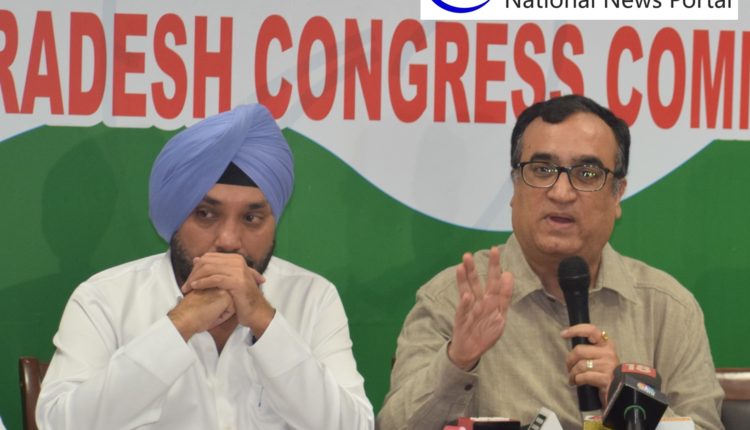 New Delhi: Ajay Maken addressed a press conference at the DPCC office, Rajiv Bhawan, in which ex-Minister Arvinder Singh Lovely and convenor of the Naya Yudh , senior leader and ex-MLA Mukesh Sharma were also present.
After getting tremendous response to the Nyay Yudh campaign against illegal sealing , Delhi Pradesh Congress Committee President Ajay Maken has put Delhi Chief Minister Arvind Kejriwal on the dock.
Maken showed a notice signed by SDM of Vivek Vihar Rajesh Choudhary which he claimed exposes the real face of Aam Aadmi Party.
DPCC President said that now it has become crystal clear that the BJP and AAP were in collusion behind the illegal sealing in Delhi under the cover of the Supreme Court order.
A joint letter signed by DPCC president Ajay Maken, Arvinder Singh Lovely and Mukesh Sharma was also released by the leader through which objections were raised by them in the hearing of household industries.
Arvinder Singh Lovely said that there is no difficulty or hitch in changing the definition of non-polluting household industries. He said that there exists relevant provisions in the Master Plan 2021 through which the Government can make changes anytime.
Lovely demanded that by changing the definition of household industries, the electricity connection load should be increased from 5kV to 11kV and the number of workers from 5 to 11.