KASHIF HASNAIN (PHOTO/VIDEO BY SAURABH SHRIVASTAVA)
New Delhi: For the first time multiple leaders of the chief Opposition party Congress came together and raised suspicions over the death of CBI Special judge Brijgopal Harkishan Loya and demanded an independent SIT probe under the purview of the Supreme Court.
Senior party leaders Kapil Sibal, Salman Khurshid, Vivek Tankha, Randeep Surjewala along with two RTI activists from Nagpur Satish and Suryakant raised suspicion on his death by showing evidence on Wednesday at Delhi Party office.

While addressing the press conference, former Union Minister Kapil Sibal said, "We want independent probe of justice Loya's death by SIT under the surveillance of the Supreme Court. Moreover, the probe panel will have no connection with CID, CBI and NIA."
After going though all the evidences and sequence of incident and deaths of justice Loya and his two friends advocate Shrikanth Khandalkar and retired district judge Prakash Thombre, the party has jumped to the conclusion that the documents have been manipulated, alleged Congress.
"We also want immediate investigation of Loya's sister statement.
While showing evidences, circumstances and timeline of Loya and his friends death? Kapil Sibal said, "The evidence of his staying in Nagpur, death, post mortem and suspicious death of his friends clearly showing that his death was not normal."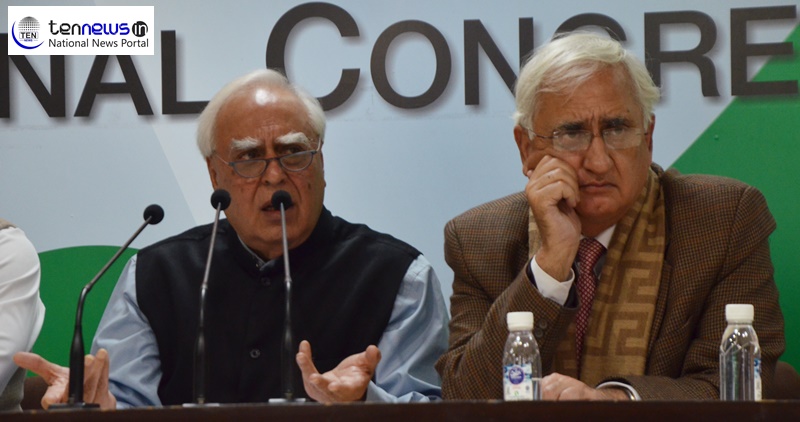 Congress later alleged that the way Maharashtra government is tackling the issue since it came to public domin raises many eyebrows. The state government is trying to wind up the matter.
Replying to a question that will the Congress raise this issue in the Parliament or not Sibal said, "Yes, we will raise it in the Parliament."
Later, a Nagpur-based Lawyer and a person closed to justice Loya Satish Uke said, "After the death of Loya, his friend Khandalkar and Thombre, I have been attacked in the Nagpur district court but fortunately I survived."
"He have score of evidences which shows that he has been killed."
Referring to the question of justice Loya's Son's statements, Sibbal said, "When Loya's sisters and father said that his death is suspicious there must have been a probe. Now when the matter kicked up a strom, we all know why his son is now saying what he is saying."