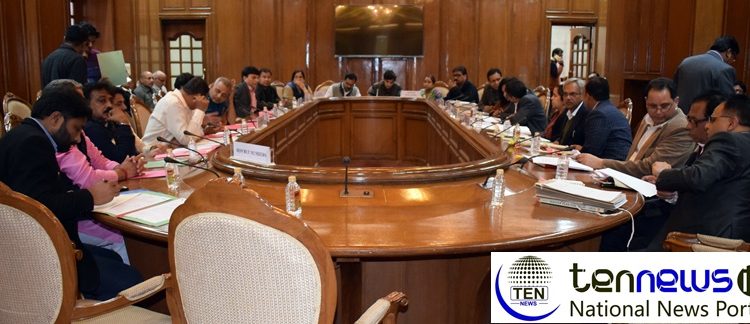 New Delhi: Delhi Chief Minister Arvind Kejriwal wrote a letter to Delhi's Lt Governor Anil Baijal on Delhi Sealing Drive and Political parties in Delhi are falling over themselves to sympathise with traders whose premises have been sealed or face the threat of sealing.
On Wednesday in Delhi, The commissioners of the three BJP-ruled municipal corporations and officers of the Delhi Government appeared before a special committee of the Delhi Assembly in connection with the controversial sealing of properties and conversion charges in the national Capital.
The panel, headed by AAP MLA Bhavna Gaur, looked the matter by Delhi Assembly Speaker Ram Niwas Goel after the assembly's three-day culminating winter session saw repeated stalling on the issue of sealing and notification of land use of 351 roads to mixed use.
Speaking to Media after the Meeting, AAP MLA Saurabh Bhardwaj Said, BJP lies on Delhi sealing completely exposed, MCD commissioners concede they can't certify the survey on 351 roads done in 2006 and Commissioners say NO SEALING done in any of these 351 roads".