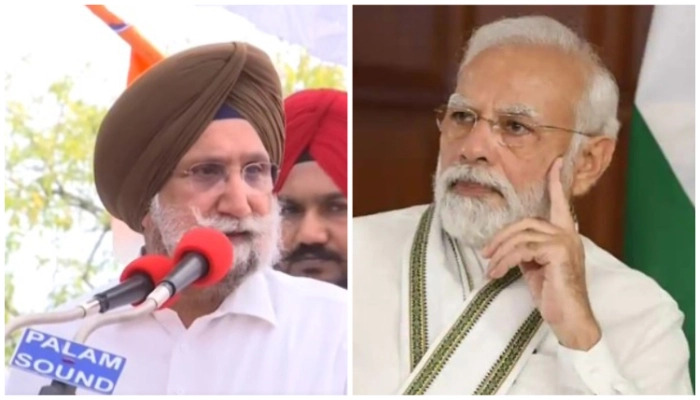 Congress Leader Randhawa Calls to "Finish Modi" to save country
Ten News Network
New Delhi (India), March 14, 2023: Sukhjinder Singh Randhawa, the Congress leader in charge of Rajasthan, made a bold statement on Monday, urging party members to defeat Prime Minister Modi if they wish to eliminate industrialists like Gautam Adani.

The comments were made during a protest meeting held by Congress against the BJP government's refusal to form a joint parliamentary committee to investigate the allegations made by the US firm Hindenburg against the Adani Group.
Randhawa boldly proclaimed, "If Adani and Ambani have to be removed, Modi should be finished first… then defeat the BJP." He stressed that the fight is not against Adani but rather against the BJP and Prime Minister Modi, who are "selling the nation" and destroying the country. Randhawa suggested that businessmen like Adani are now deciding the country's policies instead of the prime minister.
During the protest, Randhawa also demanded an inquiry into the 2019 Pulwama terror attack, stating that "It is still unclear how the jawans were martyred."
His demand for an investigation was met with sharp criticism from BJP state president Satish Poonia, who called Congress "anti-army" and claimed that Randhawa's remarks were an insult to martyrs.
Randhawa's strong words come as the Congress and some other opposition parties have been pressing the Center to form a joint parliamentary committee to look into the Adani issue. The Adani Group has refuted the allegations made by Hindenburg Research, which accused them of fraudulent transactions and share price manipulation.
The Congress held several protests across the country on Monday over the Adani-Hindenburg issue, with Rajasthan ministers, party MLAs, and workers taking part in the Jaipur protest held near the gate of Civil Lines Gate.
Randhawa urged party workers to focus on strengthening Congress as a whole rather than any individual. His comments underscore the growing rift between Congress and the BJP and their differing approaches to India's economic and political challenges.