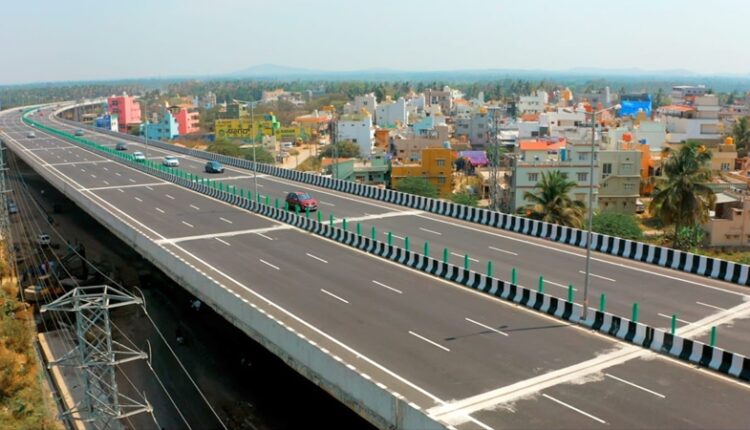 Poll parties protest against high toll fee at Bengaluru-Mysuru Expressway
Ten News Network
New Delhi (India), March 14, 2023: On the inauguration of toll collection on the Bengaluru-Mysuru Expressway, discontent arose as members of the Congress party and pro-Kannada organizations demonstrated against what they deemed excessive toll rates imposed upon drivers utilizing the expressway. In anticipation of potential unrest, a significant police presence was deployed at the Kaniminike toll plaza.

From 8 a.m. on Monday, the National Highways Authority of India (NHAI) initiated toll collection on the Bengaluru-Nidaghatta section of the expressway. According to official notifications, the toll fees for a single journey on the Bengaluru-Nidaghatta segment will vary from Rs 135 to Rs 880, depending on the vehicle's classification.
Six categories of vehicles have been established, each with a distinct toll fee. For instance, car owners must pay Rs 135 for a single trip on the Bengaluru-Nidaghatta section. If they return within the same day, the toll rate rises to Rs. 205. The toll rate for a minibus is Rs 220, while the toll for a bus is Rs 460 for a single journey.
Upon completion of the second package linking Nidaghatta and Mysuru, the NHAI is expected to reconsider the toll rates. Some civil works are still ongoing at locations like Budanur.
The 118-kilometer access-controlled highway is a product of the Union Government's flagship Bharatmala Pariyojana (BMP) and was inaugurated by Prime Minister Narendra Modi on Sunday. The Rs. 9000 crore corridor reduces travel time between the two key cities from three hours to a mere 75 minutes.
The expressway comprises six lanes, with two-lane service roads on each side, resulting in a 10-lane corridor. Additionally, it boasts 69 bus bays, 49 underpasses, 13 overpasses, and fencing on both sides to ensure unimpeded and unrestricted travel.