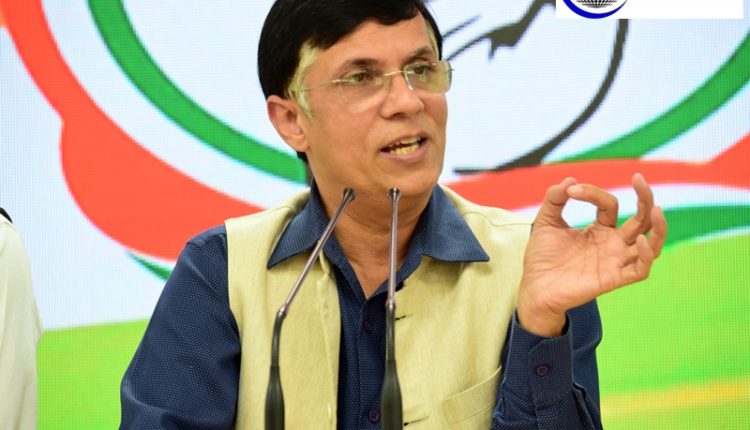 New Delhi: Ahead of the 2019 Lok Sabha elections, the political tussle between the ruling party BJP and the Congress is heating every single day.



Everyday, these political opponents are labelling new set of allegations on each other, among the labelled allegations most of them are alleged justified through some kind of documents.

On March 10, the Congress party slams Modi government for shielding Mehul Choksi.
Congress party claimed that fugitive businessman Mehul Choksi has incorporated a company in London cleaning him as a citizen of Belgium with the principal address of UAE.
Addressing the media at Congress headquarters, Congress spokesperson Pawan Khera showed documents revealing that on March 7, Indian fraudster Mehul Choksi has applied for incorporating his company "Reh Venture LLP" in London wherein he has claimed to be a Belgium citizen and given his principal address to be "Miloni Gems, Jumeirah, Dubai, United Arab Emirates (UAE)".
"India has extradition treaties with both the countries Belgium and UAE, then why Indian government is connecting with Antigua, which do not have extradition treaty with India", Khera added.
"Are the ED and CBI (Central Bureau of Investigation) blissfully unaware of this? If not why haven't they requested Belgium for an extradition? This points to a major intelligence failure of the ruling government, if they aren't even aware of his nationality. Why ED and CBI is only targeting the political opponents of PM Modi", said spokesperson.
Congress spokesperson Pawan Khera also said that PM Modi gets a diamond facial costing Rupees 8 lacs.
The Congress party was questioning the ruling government from a long time about fugitive protesters like Nirav Modi, Mehul Choksi and Vijay Mallya, the opposition party also plane that the ruling government is shielding these fraudsters.