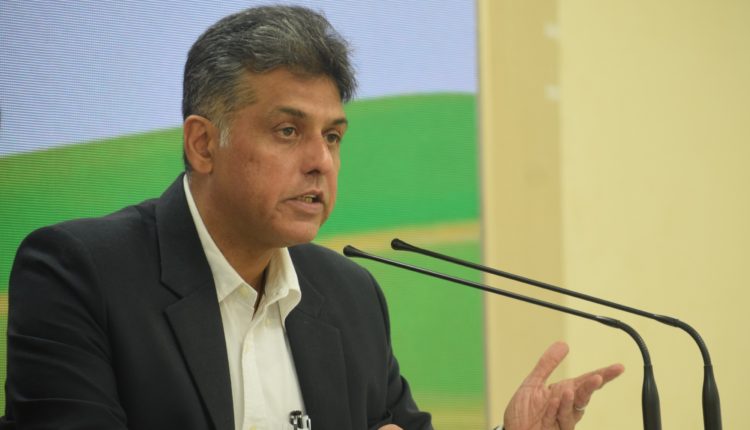 New Delhi: Just a day after External affairs Minister Sushma Swaraj adressed OIC session, the islamic body passed a resolution on Jammu and Kashmir, on "India-Pak Peace Process" that praised Pakistan and a statement that called upon Indian government to rebuild Babri Masjid .
Demanding answers from the Narendra Modi government, the Congress on Sunday slammed the recent visit of External Affairs Minister Sushma Swaraj to Organisation of Islamic Cooperation summit.
Congress spokesperson Manish Tewari Addressing the Media at AICC said,
"The NDA government touted a huge success for attending the inaugural plenary of the foreign ministers' conclave of the Organisation of Islamic Cooperation (OIC). What happen in Abu Dhabhi is extremely saddening for India and the people of india."
He further said, "The resolution on Jammu and Kashmir, another on the India-Pakistan Peace Process that praised Pakistan for its "efforts", and a statement on Muslim minorities worldwide that called upon the Indian government to rebuild the Babri Masjid in Ayodhya, came as an embarrassment for the country."
Hitting back, on BJP for on providing Air Strike Evidence he said it had never questioned the armed forces on the air strikes in Pakistan but it was Prime Minister Narendra Modi who was raising doubts over the success of the action.