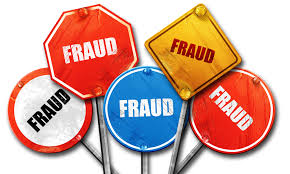 Couple went absconding after duping many with 'Go Way, fake scheme
Ten News
Greater Noida: The police are looking for a couple who went absconding after duping a man of Rs 8.6 lakh by luring him to invest in a fake business scheme at Greater Noida. They had promised the victim that the investment will fetch him big profits.
As per the victim, he was told by the couple to invest a minimum sum of Rs 62,000 in an electric taxi business, 'Go Way,' which would double in a year's time.
According to police, the couple stopped taking calls and switched off mobile phones as soon as the cheque got encashed. "A case under sections 406 (criminal breach of trust) and 420 (cheating) of the IPC has been registered against Anil Sen (40) and Meenu (35)," a police officer said.
During the investigation, the police found the couple's office at GNS Plaza in the locked state. However, this was not the first time such kind of case files against the company. A similar complaint was filed against the company at Bulandshahr in Uttar Pradesh.
"We are trying to gather as much information as we can. We want to alert the general public not get lured by such schemes," said the officer.