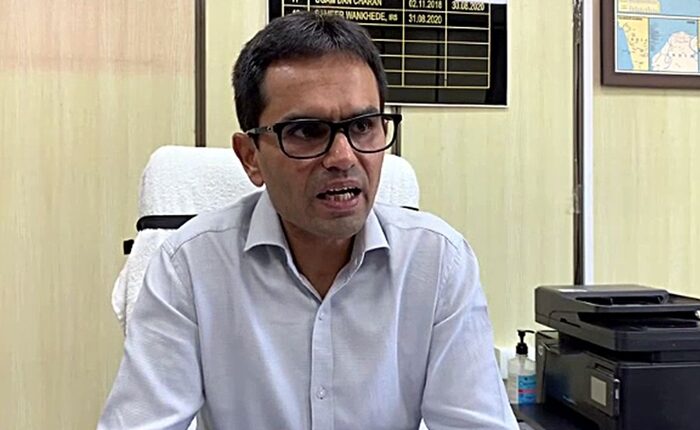 Mumbai, 09th June 2023: The Bombay High Court has extended the prevention from arrest order for the former Narcotics Bureau officer, Sameer Wankhede, by another 2 weeks.
The former Zonal director of the Narcotics Control Bureau had earlier filed a plea to quash the CBI case against him. The next hearing is scheduled for June 23, as the CBI stressed that there are 'serious and sensitive' bribery allegations against the officer.
This comes as the former officer complained to the Mumbai Police authorities of receiving threats through a fake Twitter account in the name of famous gangster Dawood Ibrahim. The CBI authorities have questioned the relief from arrest provision granted to Wankhede, while the former cop sought more time to present his case.
This comes as Sameer Wankhede grabbed the headlines with being the officer in charge during the famous Cordelia cruise drug bust and arrested Bollywood star Shah Rukh Khan's son Aryan Khan in the case.
However, the Central Bureau of Investigation (CBI) authorities raided his residence. They registered an FIR against him for corruption and alleged violation of the rules during the raids on the Cordelia cruise.