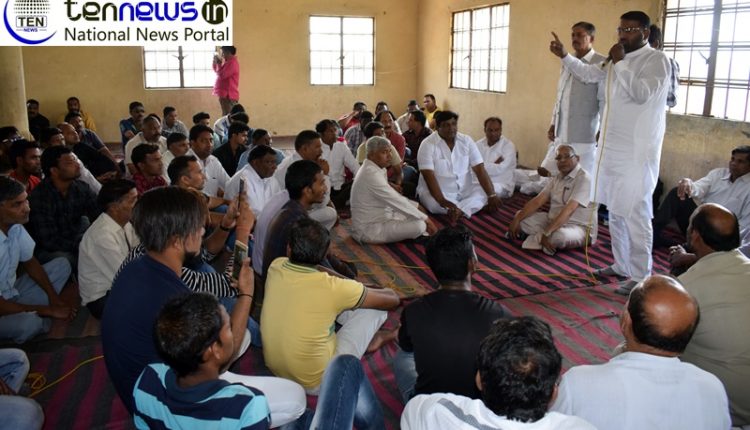 New Delhi: To raise strong voice and show disappointment against alleged prevailing atrocities against dalits in the country, members of dalit community held Mahapanchayat in Delhi today.
Hundreds of dalit members and leaders including former Congress MLA from outer Delhi's Sultanpur Majra constituency Jai Kishan took part in the Mahapanchayat and ignited the community members.
Speaking on the recent decision of the Supreme Court to amend in order to prevent misuse of SC/ST (Prevention of Atrocities) Act 1989, the speakers said with the help of the SC, BJP government is trying to weak the act.
Many speakers alleged, "As the BJP came to power in 2014, dalit communities have been suffering and countless violence have been reported against dalits in different party of the country'.

Speaking on the event, former Congress MLA Jai Kishan said, "BJP and RSS don't want to uplift dalits. They can't see them happy. Firstly, they target dalits on the ground and constantly suppressing us. Now, with the help of the SC they are trying to weak our laws."
He further said that AAP and BJP are in power in Delhi and dalit employees of the Delhi Corporation are being targeted. On the direction of, BJP and AAP, corporation has stopped their salaries, pension and so on.
Replying to a question of recent violence and death of 9 people during Bharat Bandh Congress leader Jai Kishan replied, "It is nothing but anger. When you will suppress someone the revolute is natural."
"Dalit leaders like Ram Vilas Paswan, Delhi BJP MP Udit Raj are just opportunist and they should commit suicide due to shame", he added.