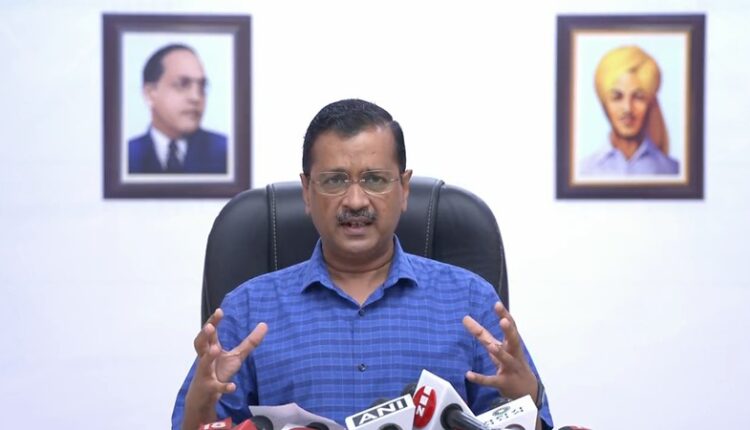 DCW Chief dragged by drunk driver, Kejriwal demands tough action
Ten News Network
New Delhi (India), 20th Jan 2023: The law and order situation in the national capital came under scrutiny on Friday as Delhi Chief Minister Arvind Kejriwal called on Lt. Governor VK Saxena to leave politics aside and focus on the safety of citizens. This comes after Delhi Commission for Women (DCW) chief Swati Maliwal was allegedly harassed and dragged by a car.
"What happened to the law and order situation in Delhi?" "The morale of the goons has increased so much that even the women's commission chairperson is not safe," Kejriwal wrote on Twitter.
The incident occurred in the early hours of Thursday when Maliwal was allegedly molested and dragged for 10-15 meters by a drunk driver after her hand got stuck in his car's window. The driver, Harish Chandra, was arrested by the Delhi Police, and a court sent him to 14 days of judicial custody. His car was also impounded.
As per the police, the driver, Harish Chandra, suddenly pulled up the glass window when Maliwal was reprimanding him for asking her to sit in his car.
This incident comes just weeks after a similar hit-and-drag case where a 20-year-old woman, Anjali Singh, was dragged by a car for 12 kilometers and died from her injuries. Referring to this case, Maliwal said she was lucky to have had a narrow escape; otherwise, she would have met the same fate as Anjali.
The incident has raised concerns about the safety of women in the city and the effectiveness of law enforcement in dealing with such cases. The Ministry of Corporate Affairs has sought public comment on the proposals by 5:30 p.m. local time on Feb 7.