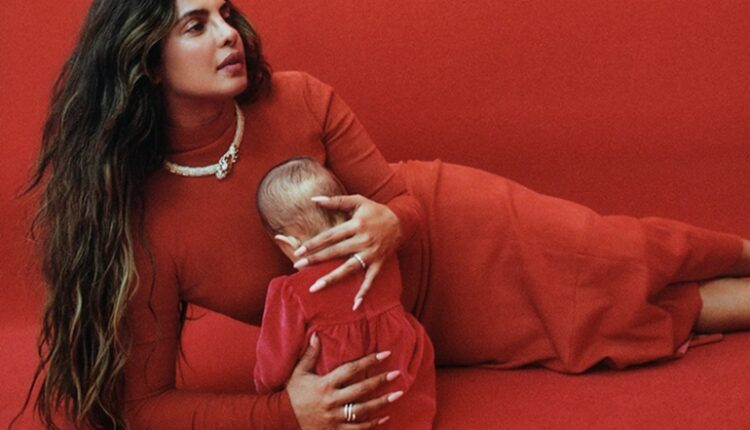 Priyanka Chopra shares emotional mother-daughter moment in photoshoot, raises awareness for premature birth complications
Ten News Network

Mumbai (Maharashtra), 20th Jan 2023: Actress Priyanka Chopra has posed for a magazine with Malti, her daughter and has shared her own personal story of her premature birth complications.
In the photo shoot, Chopra cradles Malti in her arms and the two share a powerful and emotional moment. Along with the photo, Chopra shared a personal story about her own birth and the struggles she faced as a premature baby.
"I was born a month early and weighed only three pounds. I was as small as Malti's hand when she was born. Malti was also born prematurely, weighing just one pound and was not expected to survive," Chopra wrote.
Chopra, who is a Goodwill Ambassador for UNICEF, is using her platform to raise awareness about the struggles of premature babies and their families. She also highlighted the work of Smile Train, an organization that provides free cleft lip and palate surgery to children in need.
"Premature birth is a leading cause of death among children under five years old. But with the right care and support, these tiny fighters can survive and thrive," she wrote.
In the article, Chopra also recalled her own experiences growing up as a premature baby and the challenges she faced. She also spoke about the importance of providing support and resources for families of premature babies.
"As a premature baby, I faced many challenges growing up. I was small for my age and always the last to be picked for sports teams. But my parents never treated me differently and always encouraged me to follow my dreams," Chopra wrote.