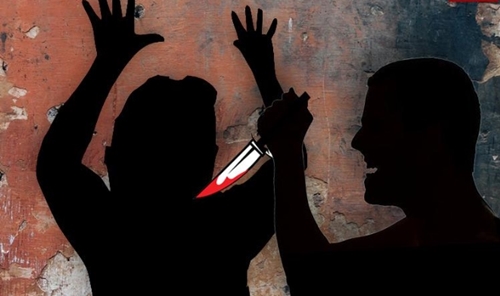 New Delhi (India), 23/01/2023 : A shocking incident occurred in the national capital on Saturday afternoon when an 18-year-old boy was brutally stabbed multiple times for resisting a phone-snatching attempt.
The incident took place in south Delhi's Bhati Mines, where the victim, Harsh, had stepped out of his house to run some errands but instead went to a nearby forest to play cards with his friends.
According to police reports, the victim was confronted by two juveniles, both aged 15, who attempted to snatch his phone. When Harsh resisted their attempt, one of the accused slit his throat and stabbed him repeatedly, while the other accused snatched his phone.
The incident took place in the presence of Harsh's friends, who fled the scene when the accused threatened to kill them too.
The police were informed of the incident by a passer-by who spotted a male body lying near Radha Krishna Mandir, Telephone Mohalla.
Upon arriving at the scene, the police found Harsh's body with a deep cut on the throat and a partially burned face. The victim, a resident of Sanjay colony, was a student at a government school in the area.
The police have recovered the weapon of offense, a knife, and the mobile phone and SIM card of the victim. The two accused have been detained and are being questioned by the police. The police called Harsh's grandmother and brother to confirm the victim's identity.
This is a tragic incident that highlights the growing problem of crime and violence in the city. The police have assured that they will do everything in their power to bring the perpetrators to justice and ensure the safety of the citizens.