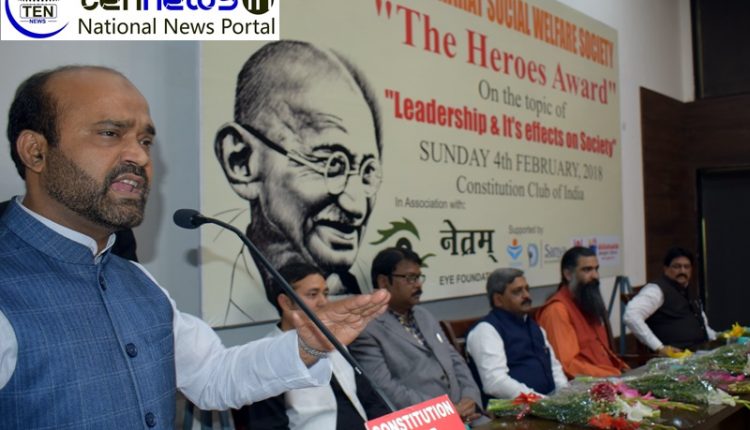 New Delhi: A 40-year-old man, Shivaji Panday, who lost his sight couple of years ago in a tragedy has formed an NGO and tirelessly working to uplift other blind people. The organization is trying to set an example of the people who are changing society by their own and by their own will.
A Delhi-based NGO, Unnat Bharat in association with Netran Eye Foundation conducted a felicitation programme 'The Heroes Award' at the Constitution Club of India to honour the changing agents of the society.
Former Member of Parliament, Sabir Ali was the chief guest of the programme.
While addressing, former MP Sabir Ali said, "We need to change the mentality by seeing woman as a product and it should be come from our inside. We need to create an environment so that any parent can fearlessly allow their girl child to move."
Later, he felicitated four change agents of the society.  Ritu Saini, an acid victim survivor, who is currently working for the acid victims and run a cafe 'She Hero'.
Richa Rajpoot, a young girl from Sahara district of Bihar working for creating awareness of sanitary pads in the rural area.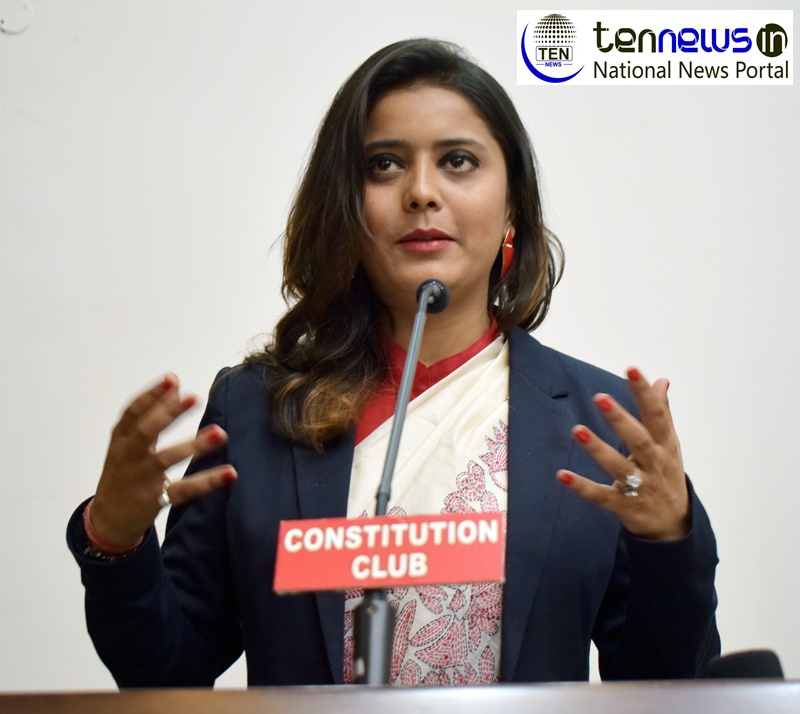 Mangeshwar Jha, 27-year-old man of Jharkhand working to uplift the tribal women and also known as Pad Man of Jharkhand.