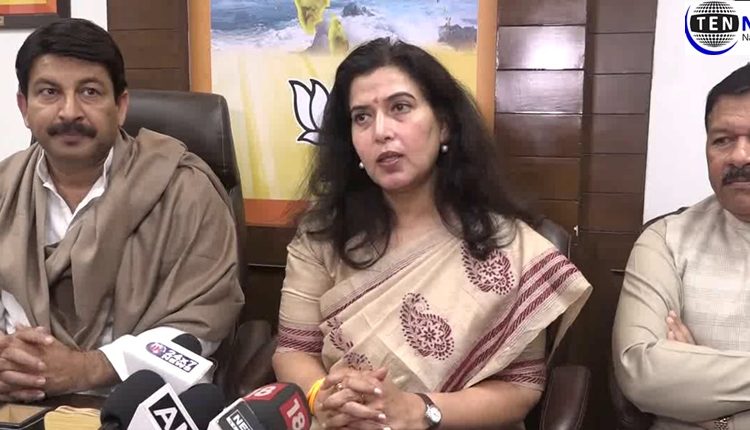 Delhi: BJP MLA Ramvir Singh Bidhuri from Badarpur seat appointed as Leader of Opposition
Vishal Malhotra/Lokesh Goswami Tennews New Delhi :
New Delhi : The Aam Aadmi Party achieved a thumping victory in the Delhi Assembly elections with 62 seats but could not save the Badarpur seat even after its complete domination and fierce election campaigning and lost the seat to BJP's Ramvir Singh Bidhuri. Bidhuri was not only successful in winning but also won the elections with a good margin. Now the BJP has made Ramvir Singh Bidhuri the leader of the opposition in the Delhi Assembly.
Let us inform you that this victory of Ramveer Singh Bidhuri is also special in the sense that the border of Badarpur comes from the Shaheen Bagh area and the case of Shaheen Bagh was very high in the Delhi elections. There was also talk of polarization of votes in Delhi regarding the Shaheen Bagh case. Despite all this, Ramvir Singh was successful in winning the Badarpur seat.
Assembly Speaker and Deputy Speaker will be elected before the commencement of the assembly session. It is believed that the way all the ministers have been given the responsibility again, in the same way the Speaker of the Assembly Ram Niwas Goel is also likely to continue in his post. Three to four proposals, including from Deputy Chief Minister Manish Sisodia, have been received to make Ramnivas Goyal the president, however, no decision has been taken by the party.