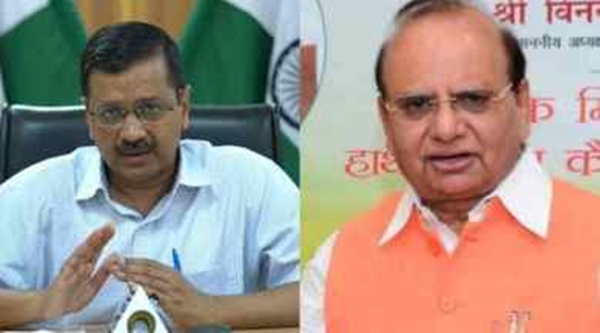 Delhi CM accuses LG of criminal contempt of court in civic body voting rights case
Ten News Network
Delhi (India), February 18, 2023: Delhi Chief Minister Arvind Kejriwal has accused the national capital's Lieutenant Governor VK Saxena of committing criminal contempt of court in the recent case on the voting rights of appointed members of Delhi's civic body.

Kejriwal claimed that the LG had tried to influence the case by getting his lawyer to argue both sides of the case, which is a breach of the Supreme Court ruling in favor of the Aam Aadmi Party.
Kejriwal alleged that the LG wanted his lawyer to defend all his "wrong acts" in court by representing both sides. He further accused the LG of threatening to suspend and fire the Urban Development Secretary if he did not comply with his directives. The Delhi Chief Minister also accused the LG of preventing the Delhi government from presenting its views before the Supreme Court.
In a letter to the Lieutenant Governor, Kejriwal said that most of the actions taken by the LG regarding the MCD mayor elections were brazenly illegal and unconstitutional. He also stated that the LG's actions amounted to interference in the administration of justice and criminal contempt.
The Delhi mayor's election was postponed three times in over two months, and the Supreme Court ruled in favor of the Aam Aadmi Party. However, the Delhi Chief Minister claimed that the LG had tried to "unconstitutionally" influence the case to prevent the truth from coming out in court.