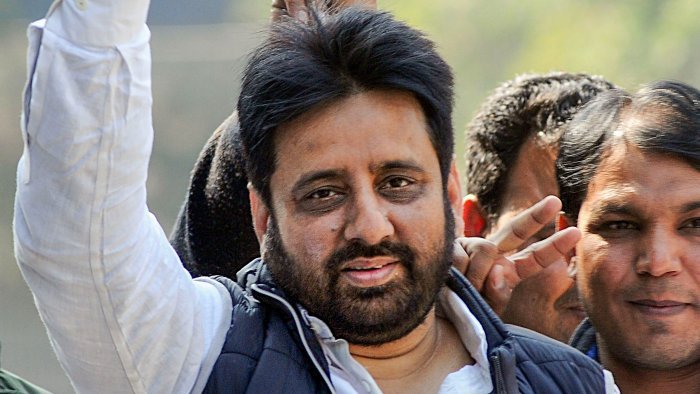 Delhi Waqf Board opposes Union Ministry's decision to take over 123 properties
Ten News Network
Delhi (India), February 18, 2023: The Union Ministry of Housing and Urban Affairs' decision to take over 123 properties of the Delhi Waqf Board has been met with opposition from the board's chairman and Aam Aadmi Party (AAP) MLA Amanatullah Khan.

He has said that he will not allow the central government to take over the Waqf properties.
In a letter to the Board on February 8, the Deputy Land and Development Officer (L&DO) informed it that the two-member committee headed by Justice (retired) SP Garg, which was formed by the government of India on the order of the Delhi High Court, had submitted a report that no representation or objection had been received from the Delhi Waqf Board.
As a result, the Ministry decided to "absolve" itself of all matters pertaining to these 123 Waqf properties.
Reacting to the situation, Khan said that the L&DO had pasted notices at 123 properties, which had caused "widespread anxiety, fear, and resentment" among the Muslim community. He added that the Board had already filed a petition in the High Court in January 2022 against the formation of the two-member committee.
He further stated that the committee was informed about the petition and asked to defer its proceedings until a final order was passed by the court, but that it had still gone ahead and submitted its report. Khan also said that before the two-member committee, a one-member panel had been formed, whose report had been rejected without any explanation.
He also pointed out that the government of India had allotted one of the 123 properties to the Indo-Tibetan Border Police (ITBP) on a permanent basis, after which the Waqf Board had approached the High Court.
The day-to-day management of the 123 properties, according to Mr Khan, is done by Mutawallis or the management committees appointed by the Delhi Waqf Board.
He also said that the Delhi Waqf Board had a statutory right under Section 32 of the Waqf Act, 1995, to exercise the powers of general supervision, administration, and control over these properties. Furthermore, he said that all the Waqf properties vest in the concerned Waqf Board, which in this case is the Delhi Waqf Board.
Khan said that the 123 properties were used by the Muslim community and that their Waqf nature was "innate," as all were religious structures like mosques, dargahs, and graveyards. Some of them had even been given to the Delhi Waqf Board's predecessor, the "Sunni Majlis Auqaf," by the British ruler, he added.
The L&DO has now said that physical inspections of all 123 properties will be carried out by it.