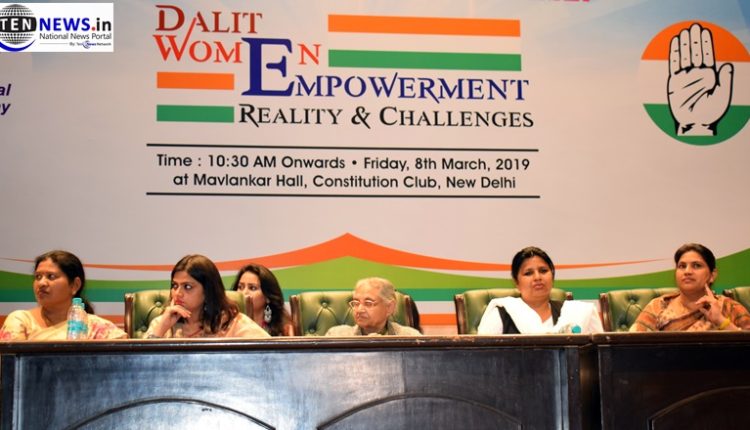 New Delhi : Today, S. C. Department of Indian National Congress on the occasion of International Women's Day organised a session regarding Women Empowerment.
Congress leader Selja Kumari alleged that Prime Minister Narendra Modi has only paid lip-service to the issues concerning women in the last five years, with no progress been made on Women's Reservation Bill pending for passage in Parliament.

Chief guest at the session Sheila Dikshit when entered the hall, every single woman in the hall welcomed her energetically.

Former CM echoed Selja's sentiments and said no other party other than Congress has worked for women empowerment.
"We should not forget that it was because of Rajiv Gandhi that women got proper representation in Panchayati Raj System. The Congress government had taken many such steps towards empowering women," former Chief minister said.