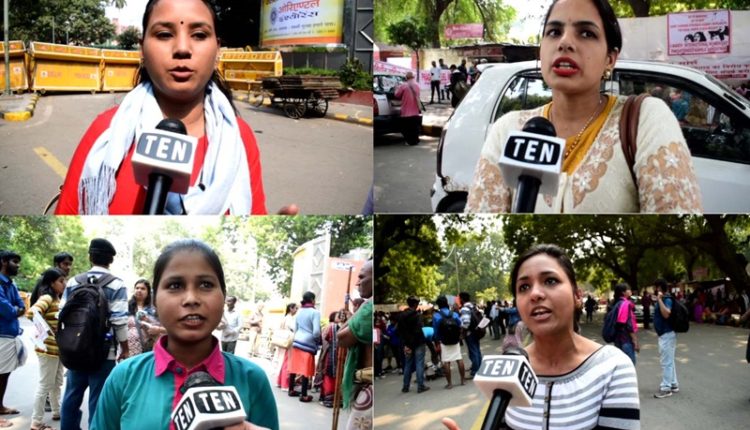 New Delhi : The International Women's Day is celebrated on March 8. The theme for this year is 'Think Equal : Be Equal.' The theme focuses on innovative ways in which we can advance gender equality and the empowerment of women.



Ten News, with this theme in mind had a chat with women who were present at Parliamentary Street among hundreds who held a stage protest for women empowerment.

These women were all working and among them, Lalita who works as a cab driver shared her experience of 10 years working as a cab driver. She said, "I initially faced many challenges when I started driving cab. As time went on along with my ignorance to the comments that we, the indian girls usually faces, I established my career as an instructor for driving. "

The female work participation rate is very low in comparison to male counterpart for total, rural and urban population. The workforce participation rate of males and females in the country is 54.4 per cent and 21.9 per cent, respectively.
Other women interacting with Ten News mentioned that the educational backwardness of girls has been a consequential cause of gender inequality in India. Female literacy is important for the development of the individual as well as society and at the same time it reduces gender inequality.