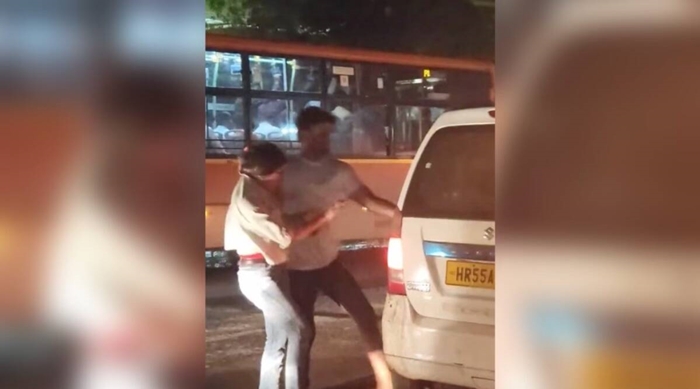 Delhi: Man caught on camera assaulting woman, forcing her into cab
Ten News Network
New Delhi (India), March 19, 2023: In a disturbing incident captured on video, a man was seen assaulting a woman in the middle of a busy road in Mangolpuri, North West Delhi.

The attacker, who was barefoot, shoved the woman into a taxi and punched her repeatedly inside the vehicle while another man watched without intervening. The cab driver and other passersby failed to help the victim during the assault.
The Delhi Police took notice of the video, which quickly went viral on social media, and launched an investigation on Saturday night. The police have since traced the cab and driver and are working to determine where the passengers got off. According to the CCTV footage accessed by the police, the cab was last seen around IFFCO Chowk in Gurugram at 11:30 pm on Saturday.
A team of police officers has been dispatched to the registered address of the cab owner in Haryana's Gurugram. The vehicle was booked through the Uber app from Rohini to Vikaspuri, and an altercation between the passengers escalated into physical violence.
The incident has sparked widespread outrage on social media, with many demanding justice for the victim. The police have assured the public that they are taking the matter seriously and will bring the perpetrators to justice.