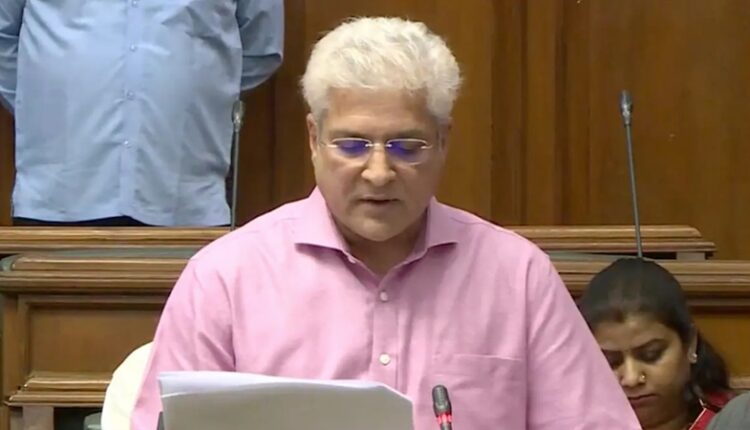 Delhi's per Capita Income increases to ₹4,44,768 in 2022-23
Ten News Network

New Delhi (India), 20th March 2023: Delhi's Finance Minister Kailash Gahlot presented a report in the Assembly on Monday stating Delhi's per capita revenue increased from 3,89,529 to 4,44,768 in 2022–23, a 14.18% increase at current prices.
At both current and constant prices, the capital's per capita income has consistently been about 2.6 times greater than the national average. According to the Economic Survey that was presented to the assembly on Monday, the economic activity rebounded more quickly than it did in the pre-Covid-19 pandemic levels.
According to the report, Delhi's income surplus was 0.73% in 2022–23 and 0.36% of GSDP in 2021–22. According to the survey, the advance estimate of Delhi's GSDP at current prices in 2022–23 is expected to reach a level of 10,43,759 crore, an increase of 15.38% over 2021–22.
The report presented in assembly painted a positive picture for the economy in Delhi. According to the survey, the real GSDP of Delhi recovered significantly with growth of 9.14% and 9.18% in 2021–22 and 2022–23 on the basis of the economy as a whole. The advance estimate of the GSDP at constant prices for 2022–2023 was added, indicating a 9.18% increase over 2021–2022 at 6,52,649 crore.