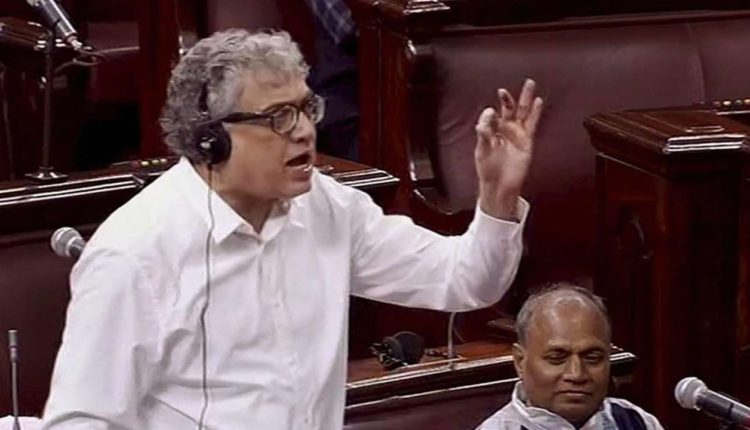 After submitting a no-confidence motion against newly re-elected Rajya Sabha deputy chairman Harivansh, Trinamool Congress (TMC) MP Derek O'Brien on Sunday said that Bharatiya Janata Party (BJP) "broke the back of Indian democracy"
"Today is a historic day. Opposition MPs broke some microphones in the Rajya Sabha but BJP broke the back of Indian democracy. BJP and the Constitution answer me the following questions–Did opposition MPs get a chance to vote in Parliament on Farm Bills? Did they get a chance to press the division button.. all parties together?" O'Brien said while speaking to news agency ANI.
He also lambasted ruling party members for criticizing the opposition. "If you want to cheat us, we will give it back to you twice as much. Do not criticise opposition behaviour today. The problem is…this is not the Gujarat Gymkhana, this is the Parliament of India. You have to follow certain rules. Mr Modi and Mr Shah must realise, we will fight till our last drop of blood to protect Parliament and democracy," he added.
Earlier in the day, O'Brien had also posted a video message after coming out of the upper house of the parliament.
"This government did not allow us in the opposition on the Farmers' Bill. We all had resolutions to send this to the select committees. This government knew that they were not in a position to pass this bill…All of us saw today, this was the brutal murder of our Parliamentary system and democracy," he said in the video message, adding that it was a historic days in the worst sense of the world as they broke every rule in the parliament.