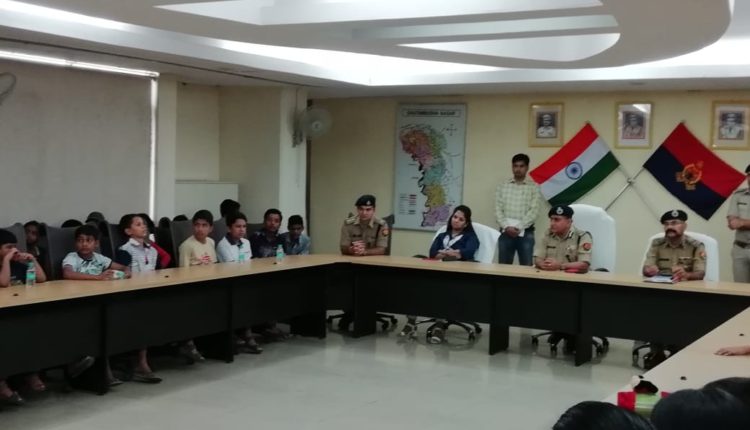 DGP OP Singh meets kid participants of Police Summer Camp at Surajpur District Headquarters
Saurabh Kumar
Uttar Pradesh Police had organized first ever statewide summer camp program for children's. As part of this initiative Noida police has also organized a three-day summer camp for children from Sunday at Surajpur police line in Greater Noida. A total of 90 children in the age group of 8-14 participated in the program.
Today for becoming part of this DGP Uttar Pradesh also reached SSP office, Greater Noida and interacted with children's. He was first given Guard of honor and there after he met the students.
The participating kids were informed about policing, dial 100, women helpline 1090, traffic rules, cyber security, fire-fighting, self-defense, horse riding, etc. They were also informed about precautionary measures while travelling alone.
"They should note down the vehicle number and share with family members and friends while travelling alone. They should also be alert and inform police if they suspect foul play. They were also informed about the laws and juvenile crimes", said DGP OP Singh.
Response of the camp was very good as children looked very happy and exited as they got the change to interact with head of their state police and got to know about how police works.
Earlier DGP had also took to Twitter and had appealed to the kids to join the summer camp. Competitions like painting, slogan writing and poem recitation were organized for participants and T-shirts and other gifts will be distributed.